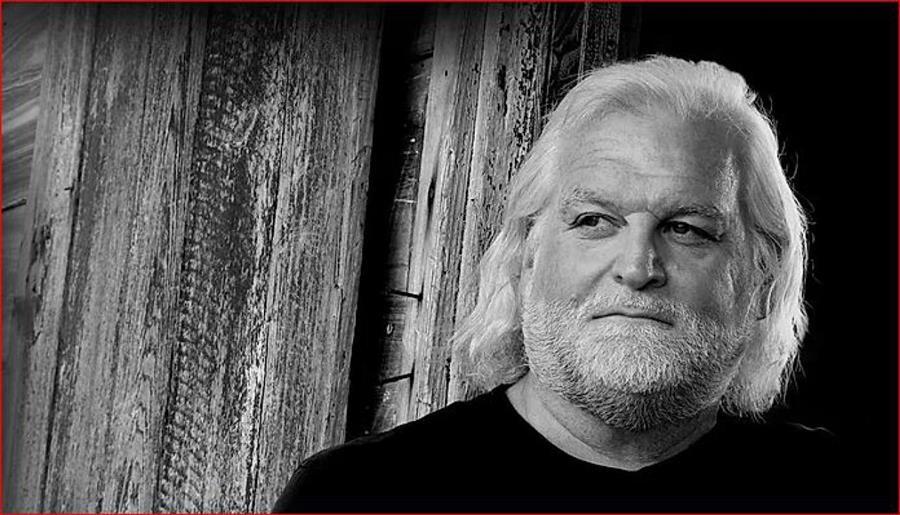 "Johnny Sansone returns to the music that inspired him to become a musician…"
Johnny Sansone's wieg stond in Orange (NJ). Zijn vader was onderwijzer en speelde saxofoon. Op zijn achtste leerde Johnny ook sax spelen. Later, na het horen van Jimmy Reed nummers, wou hij ook harmonica en gitaar leren spelen. Dit was Sansone's introductie tot de blues. Via de platencollectie van zijn vader ontdekte hij ook Muddy Waters, Little Walter en de andere helden. Op zijn dertiende speelde hij al met Honeyboy Edwards en in de jaren tachtig toerde hij met Ronnie Earl, John Lee Hooker, Jimmy Rodgers en Robert Lockwood Jr.
As leider van Jumpin' Johnny & the Blues Party, speelde Sansone in 1987 harmonica en gitaar op hun debuut album 'Where Y'at?' en in 1991 op 'Mister Good Thing'. Na het zien van Zydeco pionier Clifton Chenier, leerde Sansone ook accordeon spelen. In 1997 won hij tijdens de Crescent City Moon de "Best of the Beat" award, wat hem bij Rounder Records een contract opleverde. Daar bracht hij 'Watermelon Patch' (1999) uit. Met pianist Joe Krown en gitarist John Fohl bracht hij in 2004 een album uit.
Aanvang 2005 werd Sansone lid van de Voice of the Wetlands Allstars, waar hij bevriend geraakte met Anders Osborne. Osborne was de producer van Sansone's album 'Poor Man's Paradise' (2007). In 2009 vormde Sansone een akoestisch trio met Osborne en gitarist John Fohl. Uit deze periode stamt zijn album 'The Lord Is Waiting and the Devil is Too' (2011) en 'Once It gets Started' (2013). 'Lady on the Levee' (2015) werd uitgebracht met Osborne als producer, met Fohl en Jefferey Bridges als bassisten, drummer Rob Lee, saxofonist Joe Cabral en toetsenist Ivan Neville.
Na 'Hopeland' (2018) verscheen recent 'Into Your Blues'. De 11 originele tracks werden dit jaar en vorig jaar met o.a. Mike Morgan (gitaar), Johnny Burgin (gitaar), Jason Ricci (harmonica), Little Freddie King (zang, gitaar), Tom Worrell (piano), John Milham (drums) & Jeffrey Bridges (bas) opgenomen in The Court of St. John en Rhythm Shack Studios in New Orleans.
Het album opent op volle sterkte (inclusief blazers: Brad Walker: tenor & baritone sax & Steve Lands: trompet) met de titelsong "Into Your Blues", waarin Sansone's zang en harmonica centraal staan. Op de shuffle "Pay for This Song" stelt Sansone sarcastisch dat je moet betalen voor het nummer, dat hier met hoge harp lijkt op de blues van Jimmy Reed. Een meer soulvolle Sansone is met Chris Spies' warme orgel en blazers te horen op "Desperation", het langste nummer op het album, waarbij de nodige solo's niet ontbreken. Als eerste gast doet Jason Ricci geweldig zijn ding op blues harp op "Blowin' Fire". Little Freddie King neemt daarna de zang over op "Willie's Juke Joint", een bijna gesproken song. Het is opnieuw alles geven op "People Like You and Me", een uptempo nummer met beide gitaristen, honky-tonk piano en Tiffany Pollock, die de backingzang doet. Het kortste en meest uitgeklede nummer is "The Getaway", "New Crossroads" is met Sansone op resonator en harp zoeken naar de duivel en op de swampy blues "Something Good Going On", staat Tiffany's zang op de voorgrond. Sansone speelt hier unisono op slide gitaar. Op het funky "Single Room" is de harp onheilspellend en de tekst somber. Afsluiter "Southern Dream" is de enige instrumental op dit gevarieerd blues album.
"Johnny Sansone's 'Into Your Blues' is a varied blues album with memorable guests…" (ESC for Rootstime)
Eric Schuurmans
10 CD's te winnen!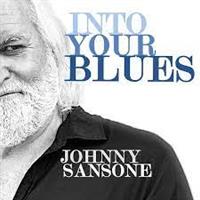 Wil je daar kans op maken, dan mail je ons gewoon even:
je naam, je adres en de vermelding: JOHNNY SANSONE
Binnen een aantal weken wordt uit alle inzendingen de gelukkigen getrokken.
Wij hopen dat u massaal Rootstime - hier - zult mailen
De winnaars worden per mail verwittigd.
'INTO YOUR BLUES': Tracklist: 01. Into Your Blues – 02. Pay for This Song – 03. Desperation – 04. Blowin' Fire, w/Jason Ricci - 05. Willie's Juke Joint, w/Little Freddie King [w/"Wacko" Wade] – 06. People Like You and Me - 07. The Getaway – 08. New Crossroads – 09. Something Good Going On – 10. Single Room – 11. Southern Dream | Music/Lyrics by: Johnny Sansone, w/ or as [noted] | Produced by: Johnny Sansone | Credits: Johnny Sansone: vocs, harmonica, resonator guitar / Mike Morgan: e guitar / Johnny Burgin: e guitar / Jeffrey Bridges: bass / John Milham: drums / Tom Worrell: piano / Chris Spies: B3 organ / Jason Ricci: guest vocs, harmonica (4) / Little Freddie King: guest vocs, guitar (5) / Brad Walker: tenor & baritone sax / Tiffany Polack: bvs / Steve Lands: trumpet / Michael Sinkus: congos, bongos & tambourine
Discography (JUMPIN'*) JOHNNY SANSONE: Into Your Blues [2022] | Blaze (Soundtrack) Johnny Sansone: harmonics #1,2,5,8,9,12 [2018] | Hopeland [2018] | Lady on the Levee [2015] | Once It Gets Started [2013] | Live @ Jazz Fest 2012* [2012] | Live @ Jazz Fest 2011* [2011] | Poor Man's Paradise [2007] | Sansone, Krown & Fohl [2004] | Watermelon Patch [1999] | Swampland Jam [1997] | HarpBeat of the Swamp [1997] | Crescent City Moon* [1996] | Mr. Good Thing* [1989], w/The Blues Party| Where Y'at* [1987], w/The Blues Party |