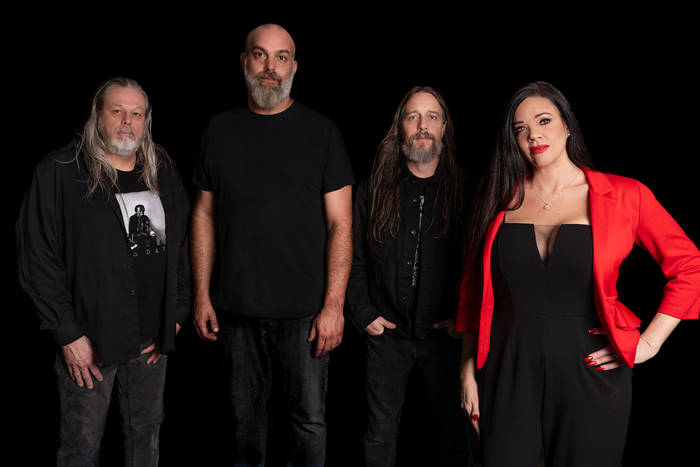 "Another infectious portion of MEMPHUNK…"
"Memphunk" krijg je als je de muziek van Beale Street, Muscle Shoals en Lenox Avenue/123rd Street (de hoek waar The Harlem Club gevestigd is) mengt tot een muzikaal amalgaam. Dat was te horen op Sister Lucille's debuutalbum 'Alive'. Frontdame Kimberly Dill aka Sister Lucille debuteerde als tiener in Ryman Auditorium (ook Grand Ole Opry House), een live-performance locatie in Nashville (TN), waar de Grand Ole Opry wekelijks van 1943 tot 1974 uitzond. Ze opende voor de legendarische country zangeres Kitty Wells en debuteerde met haar band in Beale Street in 2014.
Kimberly Dill en haar muzikanten (Jamie Holdren: zang, gitaar & Kevin Lyons: drums) zijn afkomstig uit Springfield, MO. Zes van de 10 nummers voor 'Tell the World', haar nieuwe album, schreven Kimberly en Jamie Holdren en drie zijn covers. Producers waren Reba Russell & Dawn Hopkins.
Met de titelsong opent Sister Lucille hier met veel snedige wah-wah gitaar en zang die door je lijf snijdt, het album sterk. "Everytime I Leave" is de andere, de ingetogen kant van Lucille, op het funky "Breakin' My Heart" neemt Jamie Holdren de lead zang over en Reba Russell doet de achtergrondzang op "Why Not You". Dat Lucille van rood houdt wisten we al, op "Montezuma Red" en "Devil in a Red Suit" bevestigt ze dat nog eens. Dat alles niet altijd donker en grijs moet zijn bewijzen het mooie country-getinte "Ready for the Time to Get Better", "My New Lovers" en de afsluiter, "Soulful Dress".
"Sister Lucille screams out the strengths of women empowerment on 'Tell The World'…" (ESC, Rootstime.be)
Eric Schuurmans
10 CD's te winnen!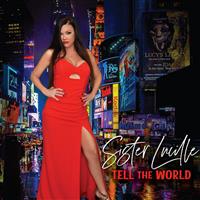 Wil je daar kans op maken, dan mail je ons gewoon even:
je naam, je adres en de vermelding: SISTER LUCILLE
Binnen een aantal weken wordt uit alle inzendingen de gelukkigen getrokken.
Wij hopen dat u massaal Rootstime - hier - zult mailen
De winnaars worden per mail verwittigd.
'TELL THE WORLD': tracklist: 01. Tell the World [Tony Adams, Brad Webb] – 02. Everytime I Leave – 03. Breakin' My Heart [Jamie Holdren] – 04. Why Not You [Rebecca E. Russell] – 05. My Name Is Lucille – 06. Montezuma Red – 07. Devil in a Red Suit [Jamie Holdren] – 08. Ready for the Time to Get Better [Allen Reynolds] – 09. My New Lovers – 10 Soulful Dress [Maurice McAllister, Terry Vail] | Music/Lyrics: Kimberly Dill w/Jamie Holdren (2,5,6,9) w/ or as [noted] | Producer: by The Blue Eyed Bitches: Reba Russell & Dawn Hopkins | Credits: Kimberly Dill: lead + b-vocs / Jamie Holdren: guitars, lead + b-vocs / Kevin Lyons: drums, percussion / Reed Smith Herron: bass / Chris Stephenson: B3/keys / Peter Climie: sax / Will Paladino: trumpet / Freedman Steorts: trombone / All horn parts written & arranged by Peter Climie / Al Gamble: organ (1) / Shawn Zorn: percussion (4) / Reba Russell: b-vocs
Discography SISTER LUCILLE: Tell the World [2023] | Gone / Grandpa's Song [2020] | Alive [2019] |