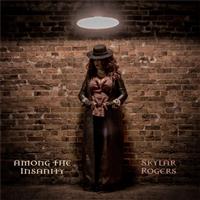 Artiest info
Website
facebook
label: Blue Heart Records
info: Blind Raccoon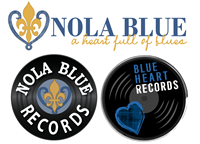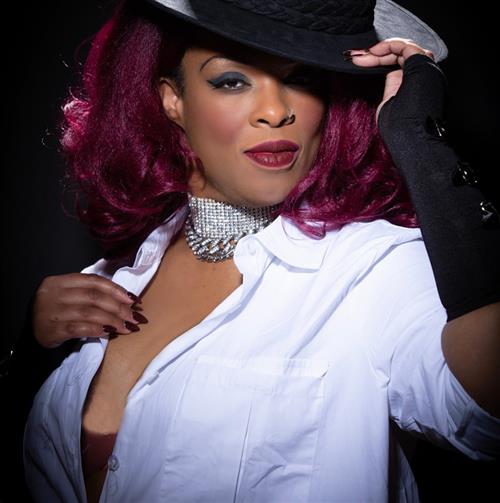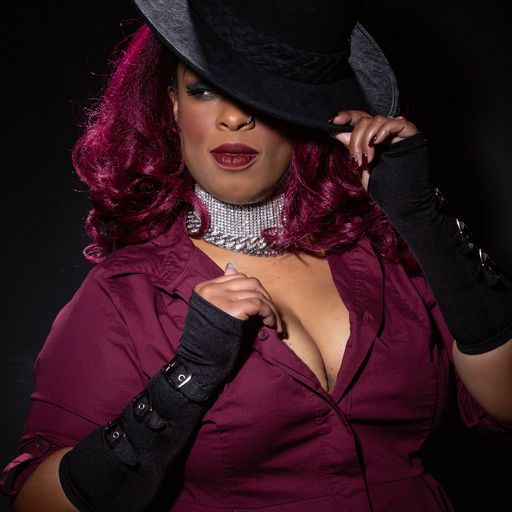 Skylar Rogers groeide op in een van de moeilijkste buurten in Chicago, waar ze al jong leerde dat muziek en geloof mensen bij elkaar brengt. Ze kende veel tegenslagen en vond het geluk opnieuw bij haar tweede man, Mark Rogers. Dat ze beïnvloed is door artiesten als Tina Turner, Koko Taylor, Billy Joel, Whitney Houston, BB King en Michael Jackson, hoor je in haar signature "Soul Rockin' Blues".
Skylar debuteerde in 2018 met haar band The Blue Diamonds met 'Insecurities', een 5-track EP, die beschreven werd als "cross between Tina Turner and Etta James". 'Firebreather', haar debuut studio album, verscheen in 2021. "Like Father, Like Daughter" scoorde als promo single hoog in de RMR Blues Song & IL Song charts.
Voor de opvolger, die deze maand bij Blue Heart Records gaat verschijnen en de titel 'Among the Insanity' kreeg, schreef Skylar met Terry Wilson (de bassist van de band) de nummers. Ze neemt ons mee "op een reis van keiharde roots/rock/blues tot verscheurende melodieën…". Co-geproducet door Terry Wilson (Teresa James & The Rhythm Tramps, Trudy Lynn), werden de 12 tracks opgenomen door een all-star cast van studiomuzikanten, waaronder Bennett Salvay (keys), Terry Wilson (bas, b-vocs), Billy Watts (gitaar) en Brannen Temple (drums, percussie).
"Rogers legt haar ziel bloot en zingt vanuit het diepst van haar hart, waarbij ze elk nummer een intense maar gevoelige energie geeft…" (aldus de commentaren). Op "Loving in the Left Lane", waarmee ze haar album opent, klinkt ze al heel zelfzeker en dat ze het niet gemakkelijk was blijkt duidelijk uit de titelsong. "One Last Kiss", "When It's Broken" en "Between Friends" klinken heel soulvol maar ook erg persoonlijk, maar dat er hoop is laat ze horen op "Ride that Lightning", "Step It Up" en "Both Sides of the Table". In "Apology Not Accepted" vat Skylar het op het einde nog eens samen. Dat het goed komt, dat weten we zeker.
"Skylar Rogers never sounded so confident as on 'Among the Insanity'…" (ESC, Rootstime.be)
Eric Schuurmans
10 CD's te winnen!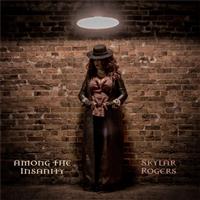 Wil je daar kans op maken, dan mail je ons gewoon even:
je naam, je adres en de vermelding: SKYLAR ROGERS
Binnen een aantal weken wordt uit alle inzendingen de gelukkigen getrokken.
Wij hopen dat u massaal Rootstime - hier - zult mailen
De winnaars worden per mail verwittigd.
'AMONG THE INSANITY': tracklist: 01. Loving in the Left Lane – 02. Among the Insanity – 03. One Last Kiss – 04. Ride that Lightning – 05. Blame It On Rock & Roll – 06. When It's Broken – 07. Step It Up – 08. Both Sides of the Table – 09. Between Friends – 10. Femininty – 11. The Water – 12. Apology Not Accepted | Music/Lyrics: Rogers/Wilson | Producers: Terry Wilson & Skylar Rogers | Credits: Skylar Rogers: vocs / B-vocs: Teresa James, Terry Wilson / Guitar: W G Snuffy Walden, Billy Watts / Bass: Terry Wilson / Keys: Bennett Salvay / Drums/percussion: Brannen Temple / Horns: Darrell Leonard
Discography SKYLAR ROGERS: Among the Insanity [2023] | Firebreather [2021] | Insecurities, w/The Blue Diamonds (EP,5#) [2018] |