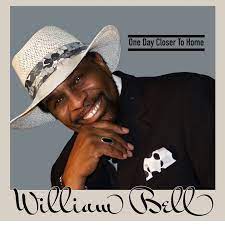 Artiest info
Website
label: Wilbe Records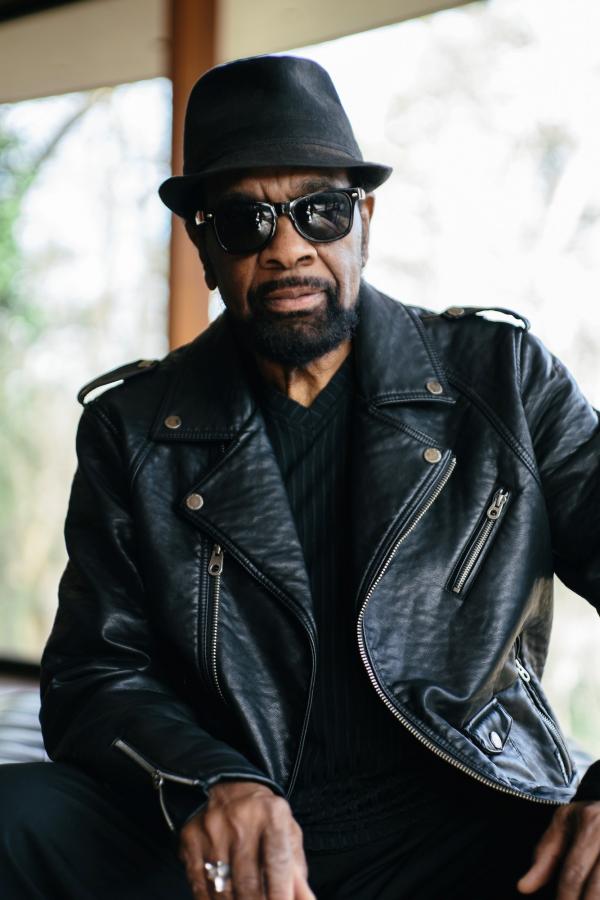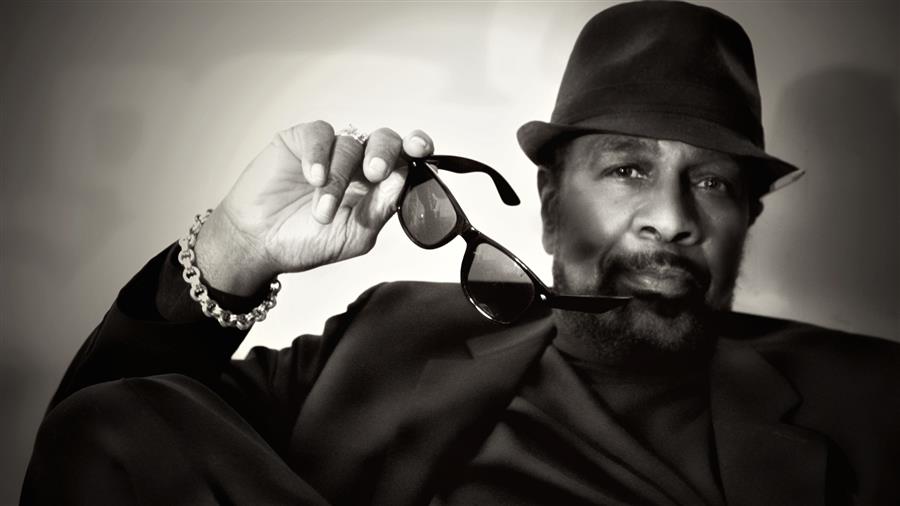 "I can't imagine life without arts!.." (W. Bell)
Een van de meest gecoverde songs in de geschiedenis van de blues/rock is "Born Under a Bad Sign". De man die met Booker T. Jones meeschreef aan dit nummer is songwriter én "echte" soul man, de nu bijna 84-jarige, William Bell. Ze schreven hits zoals "I Forgot to Be Your Lover," "Private Number," en "Born Under a Bad Sign". Blues legende Albert King (1923-1992), de legendarische linkshandige "ondersteboven / achterstevoren" blues gitarist, tekende in 1966 bij het platenlabel Stax en bracht in 1967 bij Stax het album 'Born Under a Bad Sign' uit. Albert King nam het nummer voor het éérst op. Het titelnummer  van dat album werd zijn bekendste nummer en is door veel artiesten gecoverd, van Cream t/m Homer Simpson. 
Eigenlijk wilde William Bell (geboren in 1939 als William Yarborough) arts worden en was zingen een hobby van hem. Hij was vanaf 1957 lid van de groep The Del Rios. Onder druk van vrienden deden ze mee aan de "Annual Mid-South Talent Contest of Memphis" in Tennessee en wonnen de tweede prijs: een contract bij Stax Records. Stax Records heette toen nog Satellite Records. In 1961 kwam zijn eerste solo-single genaamd "You Don't Miss Your Water (Until Your Well Runs Dry)" uit, wat een van de bestverkochte singles van het label werd. Nadat hij twee jaar in dienst was geweest, kwam in 1967 het album 'The Soul of a Bell' uit. Op dit album stond de wereldhit 'Everybody Loves a Winner". Bell werd een goede vriend van Otis Redding (1941-1967) toen hij bij Stax Records werkte. Voordat Redding kende, schreef Bell vooral ballads, maar onder de muzikale invloed van Redding schreef en zong hij ook veel up tempo-liedjes. Nadat Redding gestorven was tijdens een vliegtuigongeluk schreef Bell de ode "A Tribute to a King". Ook zong Bell het duet "Private number" met Judy Clay.
In 1970 tekende Bell een contract bij Mercury Records en had hij een grote hit met "Tryin' to Love Two". Het nummer stond een half jaar lang in de Amerikaanse R&B lijst van de Verenigde Staten. In 1980 richtte Bell zijn eigen platenmaatschappij op met de naam Wilbe Records. Ook toen werden de singles wereldhits en bleven ze lang in de hitlijsten staan. "I Don't Want to Wake Up Feeling Guilty," (een duet met Janice Bullock) stond negen maanden in de hitlijsten. "Headline News" werd in 1987 gekozen als een van de beste top tien-singles in het VK door de lezers van Blues & Soul magazine. Bell heeft in deze periode ook veel liedjes geschreven voor Otis Redding, Eric Clapton, Billy Idol, Lou Rawls, Rod Stewart en vele anderen. Tijdens de jaren 80 en 90 begon Bell liedjes te produceren voor onder anderen Jeff Floyd, Lola, Fred Bolton, Hardaway Connection en Rahn Anthony bij zijn eigen platenmaatschappij. Vanaf 1992 toert hij over de hele wereld. In 2009 kwam de cd "Live in NYC" uit: zijn éérste live-cd. In 1997 werd Bell opgenomen in de Georgia Music Hall of Fame.
In eigen beheer verscheen recent, met de veelzeggende titel, 'One Day Closer to Home'. Op de tracklist staan 12 songs, waarvan 11 originele. Enkel "Ain't Gon' Let It Bother Me" is een Carl McBride-cover. Het album opent swingend met "Still Go to Parties". Bell zingt -"I don't dance as much and I just don't stay as long"- alsof hij nog de hele nacht kan gaan, maar doet ook de percussie en zingt samen met Phyllis Smiley en Marsha Miller de backing vocals. "I Will Remember Tonight", "In a Moment of Weekness", "Human Touch", "When I Stop Loving You" en "Let's Make Love Great Again" zijn (enkele van de) rustige, romantische nummers, maar voor de mensen die willen dansen is er "Brag About You", "One Day Closer to Home" en zeker de line-dansbare country/rocker waarmee het album afsluit, "Georgia Peach".
"William Bell will always be a "real" soul man. With 'One Day Closer', he proves that again…" (ESC, Rootstime.be)
Eric Schuurmans
'ONE DAY CLOSER TO HOME': tracklist: 01. Still Go to Parties – 02. I Will Remember Tonight – 03. In a Moment of Weekness – 04. Brag About You – 05. Human Touch – 06. I've Got Feet – 07. Let's Make Love Great Again – 08. We Can Never Go Back – 09. One Day Closer to Home – 10. When I Stop Loving You – 11. Ain't Gon' Let It Bother Me [Carl McBride] – 12. Georgia Peach | Music/Lyrics: William Bell, w/Greg Humphries (2,3), w/Bill Elders (4), w/Reginald "Wizard" Jones (5-7), w/Cody Matlock, Larry Eaglin & Brandon Collins (8), w/Scott Bomar (9), w/Larry Campbell (10), w/Scott Bomar (12), or as [noted: 11] | Producer: William Bell & Reginald Jones | Credits: William Bell: vocs, percussion, b-vocs / Drums: Markee Turnage, Sean O'Rourke, Ken Coomer / Bass: Tom Young, Leroy Hodges, Reginald "Wizard Jones / Guitar: Cody Matlock, Darryl Smith, David Coasar, Cody Matlock, Larry Eaglin, Rick Hinckle, Reginald Jones, Scott Bomar / Sax: Alex Walke, Tyrone Holmes / Trumpet: Melvin Miller / Flute: Alex Walke / Keys: Reginald "Wizard" Jones / Organ: Charles Hodges / Violin: Rurik Nunan, Wen Yih Yuh, Jessica Munson / Cello: Jonathan Puckett, Jonathan Kirkcey / Viola: Jennifer Pucket / B-vocs: Phyllis Smiley, Marsha Miller 
Discography WILLIAM BELL: One Day Closer to Home [2023] | The Man In the Street: The Complete Yellow Stax Solo Singles (1968-1974) [2023] | Never Like this Before: The complete "Blue" Stax Singles 1961-1968 [2022] | This Is Where I Live [2016] | Live In NYC [2009] | New Lease On Life [2006] | A Portrait Is Forever [1999] | Wow…/Bound to Happen (Reissue) [1997] | Greatest Hits Volume Two [1994] |  Greatest Hits Volume One [1994] | Bedtime Stories [1992] |      On a Roll [1989] | Passion [1985] | Survivor [1983] |   Coming Back For More [1977] | It's Time You Took Another Listen [1977] | Relating* [1973] | Phases Of Reality* [1972] | Wow...* [1971] | Bound to Happen* [1969] | The Soul Of a Bell* [1967] | You Don't Miss Your Water (Until Your Well Runs Dry)* (single) [1961] | Stax* |