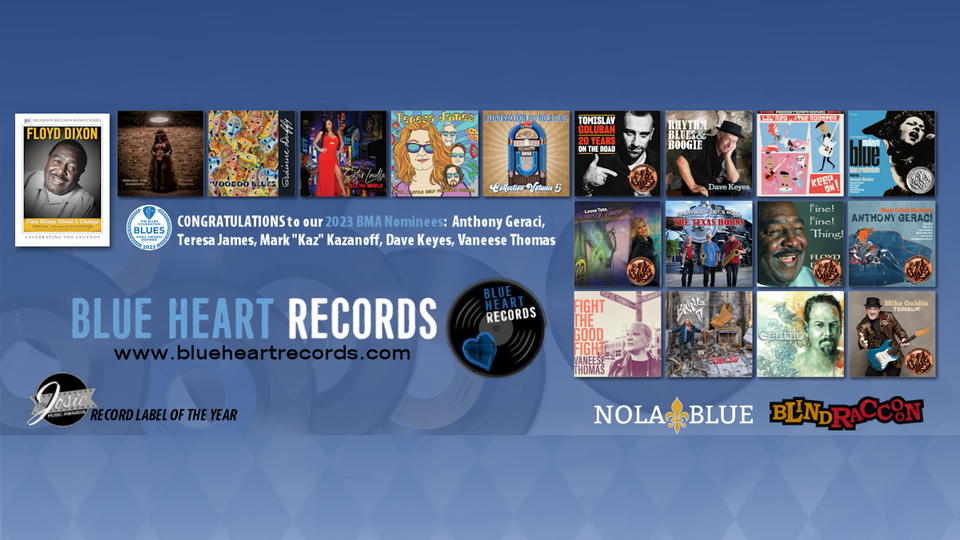 "When it comes to BLUES you should definitely be at NOLA BLUE (BLIND RACCOON)…"
Nola Blue, het label uit label uit Lancaster, Pennsylvania, maakt deel uit van Blind Raccoon, een organisatie die wereldwijd muzikanten ondersteunt en muziek (in de genres blues, roots, rock, R&B, soul, Americana en folk) promoot. Betsie Brown richtte in 2008 Blind Raccoon (met vestigingen in Memphis, San Diego, New York en Londen) op. Betsie heeft méér dan 25 jaar ervaring in entertainment en muziekpromotie, mediarelaties en marketingcommunicatie. Cliënten van haar zijn o.a. Benny Turner, Buddy Guy, Charlie Musselwhite, Gary Clark Jr., Jason Ricci, John Hammond, Johnny Rawls, Tiffany Pollack,  en…
Nola Blue, Inc. exploiteert Nola Blue Records en organiseert het Lone Star Blues & Heritage Festival. Het bedrijf is vooral geïnteresseerd in het bewaren en delen van de blues geschiedenis en heeft ook Survivor - The Benny Turner Story gepubliceerd. In 2018 verscheen het eerste volume van de 'Blind Raccoon & Nola Blue Collection'. Ondertussen is 'Vol. 5' een feit.
De twee cd's bieden op 30 tracks opnieuw een zeer gevarieerd aanbod van uiteenlopende blues stijlen. Enkele namen die ik onderweg tegenkwam en die het kwalitatieve van de opnames bevestigen zijn o.a. Teresa James, Floyd Dixon (in het gezelschap van Kid Ramos), Stacy Jones, Professor Louis, Reverend Freakchild, Anthony Geraci, John Ginty, Debbie Bond, Alex Lopez, Benny Turner en nog veel meer…
De volledige lijst en méér details vindt ge hieronder:
1.

2.

3.

4.

5.

6.

7.

8.

9.

10.

11.

12.

13.

14.

15.

16.

17.

18.

19.

20.

21.

22.

23.

24.

25.

26.

27.

28.

29.

30.
"On 'COLLECTION Volume 5' again BLIND RACCOON & NOLA BLUE score again with great blues artists and always excellent, often surprising songs…" (ESC, Rootstime.be)
Eric Schuurmans
10 CD's te winnen!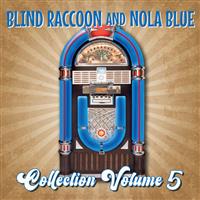 Wil je daar kans op maken, dan mail je ons gewoon even:
je naam, je adres en de vermelding: BLIND RACCOON & NOLA BLUE
Binnen een aantal weken wordt uit alle inzendingen de gelukkigen getrokken.
Wij hopen dat u massaal Rootstime - hier - zult mailen
De winnaars worden per mail verwittigd.
Discography BLIND RACCOON and NOLA BLUE: Collection Vol. 5 [2023] | Collection Vol. 4 [2022] | Collection Vol. 3 [2021] | Collection Vol. 2 [2020] | Collection Vol. 1 [2018] |