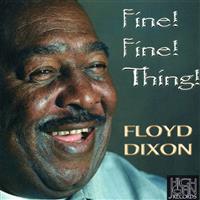 Artiest info
bandcamp
facebook
label: Highjohn Records
distr.: Nola Blue Records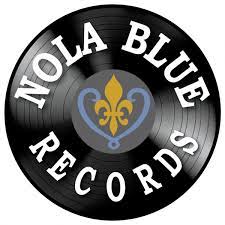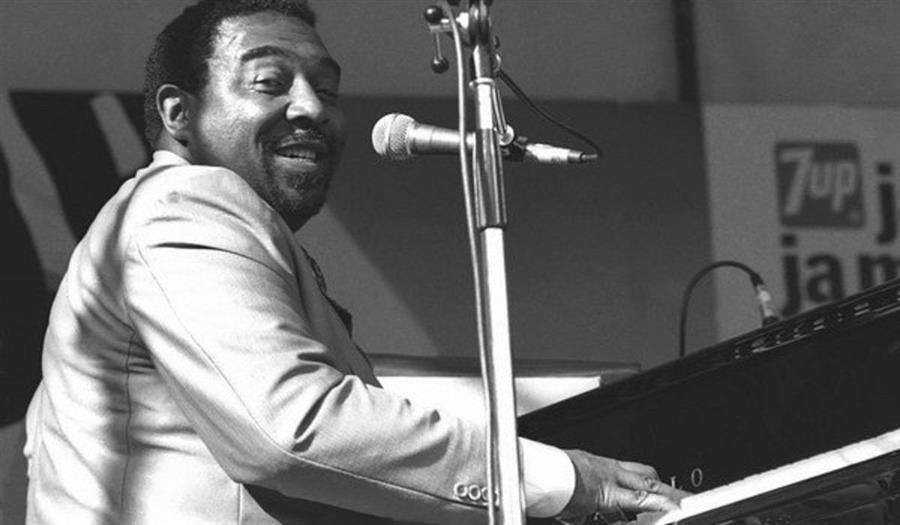 "Floyd Dixon (1929-2006), a legitimate legend…"
In 2005 bracht Floyd Dixon bij Highjohn Records 'Fine! Fine! Thing!' uit. Zeventien jaar later ligt het album opnieuw in de rekken. Als songwriter/pianospeler en zanger hielp Floyd Dixon (1929-2006) het vroege West Coast en Jump Blues genre te definiëren. Hij won een WK Handy Award voor "Comeback Album Of The Year" in 1997 en Living Blues Magazine zei: "Floyd is een muzikaal genie, uitblinkend in levendige jump blues, rockende piano boogies en verfijnde West Coast Blues…". Een blues master in een "nutshell".
Dixon werd geboren in Marshall, Texas. Volgens sommige bronnen als Jay Riggins, Jr., hoewel Dixon zelf verklaarde dat Floyd Dixon zijn echte naam was en dat zijn ouders Velma en Ford Dixon waren. Hij werd al jong beïnvloed door blues, gospel, jazz en countrymuziek. Zijn familie verhuisde in 1942 naar Los Angeles, Californië. Daar ontmoette Dixon blues muzikant, zanger en pianist Charles Brown (1922-1999), die invloed had op zijn muziek.
Floyd "Mr. Magnificent" Dixon tekende in 1949 een platencontract bij Modern Records, gespecialiseerd in jump blues en "geseksualiseerde" nummers als "Red Cherries", "Wine Wine Wine", "Too Much Jelly Roll" en "Baby Let's Go to the Wood". Zowel "Dallas Blues" als "Mississippi Blues", toegeschreven aan het Floyd Dixon Trio, bereikten de Billboard R&B-hitlijst in 1949, evenals "Sad Journey Blues", uitgegeven door Peacock Records in 1950.
Dixon verving in 1950 Charles Brown op piano en zang in de band Johnny Moore's Three Blazers, toen Brown vertrok om een ​​solocarrière te beginnen. De groep nam op voor Aladdin Records en bereikte de R&B-hitlijst met "Telephone Blues". Dixon bleef bij het platenlabel en had in 1952 een kleine hit onder zijn eigen naam met "Call Operator 210". Hij stapte over naar Specialty Records in 1952 en naar Cat Records, een dochteronderneming van Atlantic Records in 1954. "Hey Bartender" (gecoverd door de Blues Brothers) en "Hole in the Wall" werden gedurende deze tijd uitgebracht. In de jaren zeventig verliet Dixon de muziekindustrie voor een rustiger leven in Texas, hoewel hij in de jaren zeventig en tachtig af en toe toerde.
'Fine! Fine! Thing!' opent met "Love Oh Love", met Floyd Dixon's blues ten volle uit. Floyd's zang is excellent en vanachter de piano demonstreert de meester zelve, onopvallend en erg accuraat, kortweg in goeden doen. Dat alles goed komt zingt hij op "Everything's Alright", wat beaamt wordt door een mannenkoor in de achtergrond. Op "Love's the Key" doet Floyd een duet met niemand minder dan (wijlen) Kandye Kane. De opzwepende titelsong is jazzy met knappe gitaar van Tony Mathews die voortdurend afwisselt met de piano. Floyd vervolgt dan met "My Wish", een mooie ballade met aangename vocale harmonieën, waarmee hij de complexiteit van het leven terug tot eenvoudige, begrijpelijke vergelijkingen brengt. "The Blues" is een vat levenswijsheid, voor een deel gevuld door The Ebony Horns. Een van de twee instrumentals "Cottontail" is aangenaam swingend nummer met een aanstekelige groove, de andere "Floyd's Groove" is een lange slow blues met diverse mooie solo's, wervelende piano en Hense Powell op Hammond B3. Ook "Think About the Good Things" is een slow blues à la lettre, een feel good song die met "Ain't That Right" nog een extra verlengde krijgt. Het hele album weergalmt tot en met de swingende afsluiter "Little Boy Blue" met de eerlijkheid, het fatsoen en de traditionele waarden die zo prachtig reflecteren op een grote blues man, wijlen Floyd Dixon. Goed! Goed!...
"Now, sixteen years after his passing, Floyd Dixon's life and legacy are honored with this reissue of his penultimate release, 'Fine! Fine! Thing!'…" (ESC – Rootstime, BE)
Eric Schuurmans
10 CD's te winnen!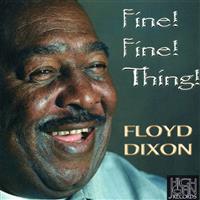 Wil je daar kans op maken, dan mail je ons gewoon even:
je naam, je adres en de vermelding: FLOYD DIXON
Binnen een aantal weken wordt uit alle inzendingen de gelukkigen getrokken.
Wij hopen dat u massaal Rootstime - hier - zult mailen
De winnaars worden per mail verwittigd.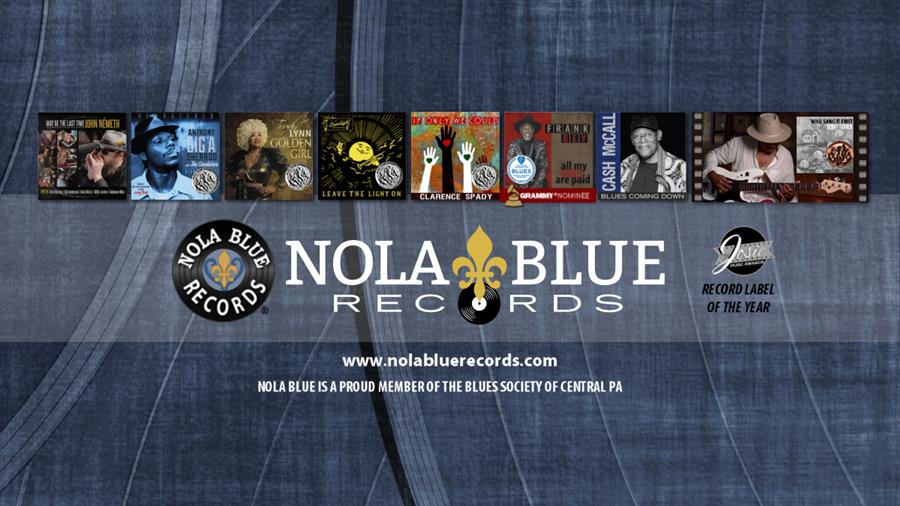 'FINE! FINE! THING!': Tracklist: 01. Love Oh Love – 02. Everything's Alright – 03. Love's the Key – 04. Fine! Fine! Thing! – 05. My Wish – 06. Carmen De Lavalade – 07. The Blues – 08. Cottontail – Inst. – 09. Think About the Good Things – 10. Ain't That Right – 11. Floyd's Groove – Inst. – 12. Little Boy Blue | Music/Lyrics by: Floyd Dixon | Produced by: Floyd Dixon & Joe Campbell | Credits: Floyd Dixon: vocs, piano / Bass: Richard Ross (3,6,9), Stoney Dixon (other tracks) / Drums: Craig Kimbrough (4,12), Johnny Tucker (other tracks) / Tony Mathews: guitar / The Ebony Horns (1,7,8,10-12): Joe Campbell, Carle Vickers & Bernard Baisen / Hense Powell: Hammond B3 / Bvs: Kandye Kane (3,5)  
Discography FLOYD DIXON: Fine! Fine! Thing! [2022/2005] | Empty Stocking Blues [2021] | Marshall Texas Is My Home* [2021/1993] | Rhythm & Blues with Mr. Magnificent (remastered) [2020] | High Notes of the Fifties [2020] | His Complete Aladdin Recordings* [2018] | The Floyd Dixon Singles Collection 1949-62* [2018] | Hey Bartender! His Very Best 1949-1959* [2016] | Best of the Blues Years [2013] | Sad Journey Blues (single) [2013] | Time Brings About a Change… A Floyd Dixon Celebration (Live) [2006] | Cow Town Blues* [2000] | Mr. Magnificent Hits Again* [1999] | The Cocktail Combos: Nat King Cole, Charles Brown & Floyd Dixon* (3cd) [1997] | Wake Up & Live! [1996] | His Complete Aladdin Recordings* [1996] | Empty Stocking Blues* (recordings from 1947-1953) [1985] | Houston Jump* (recordings from 1947-1960) [1979] | Rockin' This Joint Tonite: Ace Holder, Kid Thomas & Floyd Dixon featuring Johnny Guitar Watson [1978] | Opportunity Blues* (recordings from 1948-1961) [1976] | Live in Sweden [1975] | (*compilation)