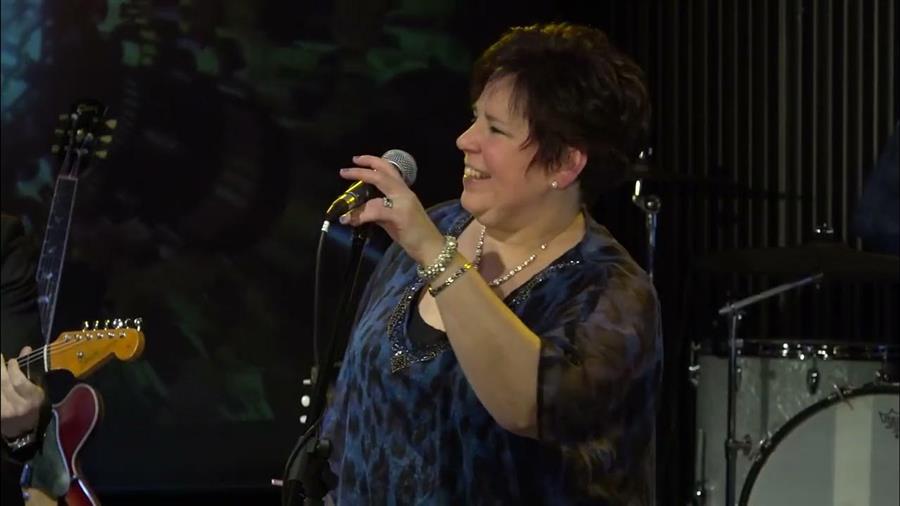 Zangeres en blues harpiste Diane Blue is actief in de muziekscene van Boston. Ze treedt meestal op met haar eigen All-Star band of solo en daarnaast maakt ze ook, als eerste vrouwelijk lid, deel uit van de band van blues master Ronnie Earl, de Broadcasters. Op de meest recente (zes) albums van Earl is ze te horen en schreef ze mee aan de nummers.
De reputatie van Diane als een sensationele entertainer, bracht haar overal in de VS en door Europa. Als winnares van de Massachusetts Blues Challenge, nam Diane deel aan IBC 2011 in Memphis (TN). Diane heeft het podium gedeeld met vele grootheden, waaronder de gitarist Luther "Guitar Jr." van Muddy Waters, Irma Thomas, Toni Lynn Washington en wijlen "Big" Jack Johnson.

Diane Blue's nieuwste soloalbum 'LIVE! @ the Fallout Shelter', de opvolger van 'Look for the Light' (uitgebracht in 2019 bij Regina Royale Records), dook snel op in de internationale roots charts. Degenen die genoten hebben van het werk van Diane Blue met de band van Ronnie Earl, zullen ook nu weer genieten van deze "live" set, waarmee ze laat horen dat ze nog altijd behoort bij de beste blues vocalisten. De show werd opgenomen in The Extended Play Sessions - Fallout Shelter in Norwood (MA) op 26/02/2022 met Dave Limina (keys), Chris Vitarello (gitaar), Lorne Entress (drums, percussie/producer) & Special Guest, Ronnie Earl. Haar co-write met organist Dave Limina, de midtempo soulballad "Crazy, Hazy, Lazy" is een absolute radiohit, net als het constant sudderende "By My Side", geschreven in samenwerking met gitarist Chris Vitarello, die er ook nu weer bij is. Haar beklijvende bewerking van het door Millie Jackson gepopulariseerde "I Cry" en haar eigen slow blues, "Leave Me Alone" -met Mr. Earl zelf- vallen ook op.
Eric Schuurmans
'LIVE! @ THE FALLOUT CENTER': tracklist: Opening: Sweet Weepin' Jesus by Kemp Harris Group - 01. I Got a Good Thing [J.A. Palmer] – 02. Crazy, Hazy, Lazy – 03. I Cry [G.Byrd/ R.Gerald] – 04. By My Side – 05. Leave Me Alone   - 06. Take a Look – 07. I'm Gonna Get You Back – 08. Insomania – 09. Push On Through - Closing: All About My Girl by The Ken Clark Trio w/Sax Gordon Beadle | Music/Lyrics by: Diane Blue, w/ Dave Limina (2,6,8) & Chris Vitarello (4,6) or as [noted: 1,3] | Produced by: Blue & Lorne Entress | Credits: Diane Blue: vox, harmonica, a guitar / Chris Vitarello: e guitar, b-vox / Dave Limina: Hammond, organ / Lorne Entress: drums & Guest: Ronnie Earl: guitar (5)
Discography DIANE BLUE: LIVE! @ The Fallout Center, w/All-Star Band [2022] | Look for the Light [2019] | Blues in My Soul [2015] | Live @ Chan's [2010] | Here I Am [2005] |