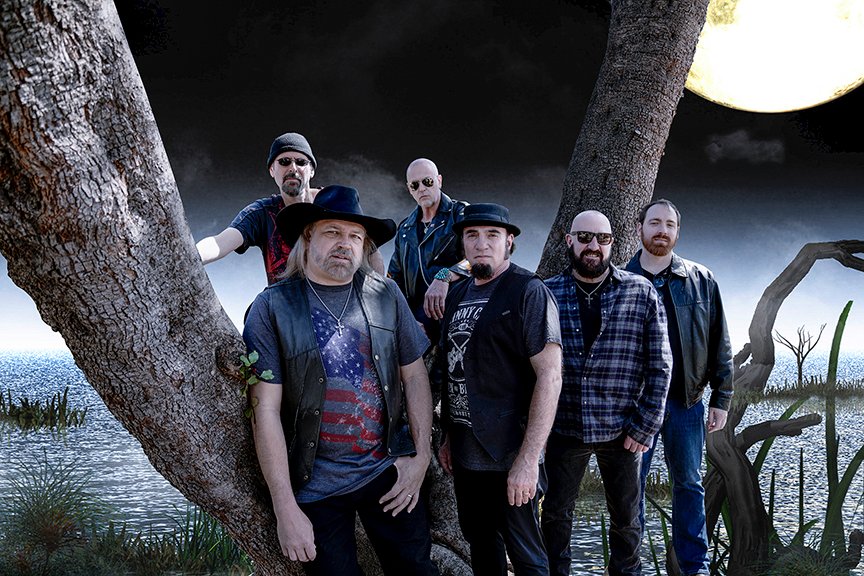 "100 Proof Southern Rock…"
Sam Morrison -zijn thuisbasis is Fullerton, CA- staat al jaren voor "100% gegarandeerde Southern Rock", waarmee al heel veel gezegd is. Morris, die in de onderhoudsafdeling bij de stad werkte nam in 2005 ontslag om definitief en fulltime met de countryband die hij in 1995 oprichtte, door te gaan. In 2000 begon hij met nieuwe bandleden opnieuw, trok de studio in en (vaak als Harley Event Specialists) de weg op, om met Southern rock door te gaan. De bandleden zijn: Bart Robley, Greg Kasparian, Steven Cenker, Doreen Novotny, Karl Sanger & Walt Thompson. In 2002 verscheen zijn titelloos debuut en recent 'Unfinished Business'.
De Sam Morrison Band is een band met een missie. Ze willen af van het dagdagelijkse, de routine, door "iets terug te brengen dat verloren is gegaan op de hedendaagse radio… echte muziek". Ze willen zoals Lynyrd Skynyrd en de Allman Brothers, de boodschap van echte Amerikaanse waarden voortzetten.
'Unfinished Business' is een Southern rock album dat al vanaf "Straight Out of Jacksonville", dat het album opent, hun missie wil hard maken. Op "Hell Yeh", dat nog meer Southern klinkt en het rustige "My Reason" etaleert Sam zijn uitstekende zang uitgebreid. "Man Like Me" wordt op gang getrokken door drummer Bart Robley, "Unfinished Business" bulkt van Americana-invloeden en "Reflections" is een ballade met mooie vocale harmonieën. Op het aanstekelige "Say Can We See" schreeuwt Sam het uit, "Live Again" is al de volgende ballade en "Turn Up the Music", de afsluiter met, een opdracht.
"With 'Unfinished Business', the Sam Morrison Band continues resolutely their Southern rock mission…" (ESC, for Rootstime - BE)
Eric Schuurmans
10 CD's te winnen!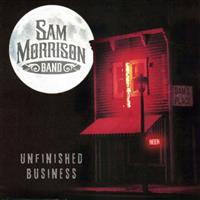 Wil je daar kans op maken, dan mail je ons gewoon even:
je naam, je adres en de vermelding: SAM MORRISON BAND
Binnen een aantal weken wordt uit alle inzendingen de gelukkigen getrokken.
Wij hopen dat u massaal Rootstime - hier - zult mailen
De winnaars worden per mail verwittigd.
'UNFINISHED BUSINESS': tracklist: 01. Straight Out of Jacksonville – 02. Hell Yeh – 03. My Reason – 04. Who Shot John – 05. Man Like Me – 06. Unfinished Business – 07. Pick' Em Up and Put 'Em Down – 08. Reflections – 09. Say Can We See – 10. Live Again – 11. Turn Up the Music | Music/Lyrics by: Sam Morrison, w/Steven Cenker or as [noted] | Credits: Sam Morrison: vox, guitar & Bart Robley (drums), Greg Kasparian (bass), Steven Cenker (guitar), Doreen Novotny (b-vox), Karl Sanger (sax) & Walt Thompson (sax)
Discography SAM MORRISONBAND: Unfinished Business [2022] | The Christmas Album [2018] | The Final Scene [2016] | I Always Stand (single) [2016] | Mississippi Queen (single) [2012] | Dig It or Don't [2011] | Sam Morrison Band Perform Turn the Page, a Tribute to Bob Seger [2008