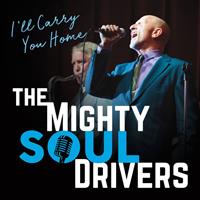 Artiest info
Website
facebook
Record Label: Hog Heaven Records
Info: Blind Raccoon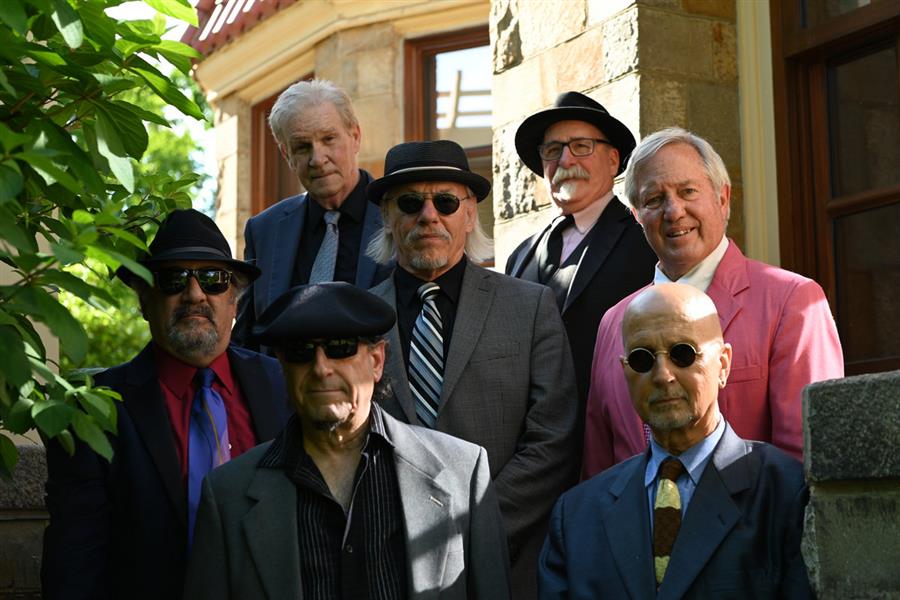 "More Memphis Soul…"
The Mighty Soul Drivers zijn een zeskoppige Memphis soul band uit New England, in het uiterste noordoosten van de VS. Frontman van de band is veteraan Bob Orsi (zang, gitaar). Orsi was al eerder zanger/harmonicaspeler en gitarist van de Scratch Band en van de D. Smith Blues Band. Drummer is River City Slim. Slim was in de jaren '90 frontman/zanger en harmonicaspeler van The Blues Blasters en leider van The Zydeco Hogs. Slim is ook radio-dj en was de man die aanvang 2012 met het idee kwam, na gesprekken met Bob Orsi, om met The Mighty Soul Drivers te starten. Gitarist Larry Willey is in de jaren '70 jaren muzikant geweest bij meerdere blues en R&B bands, waaronder The Working Band, The Blues Talkers en later The Albert Otis Band. Bassist Andy Karlok werkte samen met blues muzikant Luther "Guitar Jr." Johnson en Slim & The Zydeco Hogs en met de Dr. Ya Ya's Gumbo Party, een band uit New England gespecialiseerd in New Orléans R&B. Veteraan toetsenman Steve Donovan verbleef jaren in de LA area en speelde in West Coast R&B en jazz bands. Saxofonist John Smatda is door de dag klokkenhersteller van beroep en 's nachts R&B saxofonist.
TMSD brengt de klassieke Muscle Shoals soul sound uit de jaren '60 en '70, genoemd naar de legendarische Muscle Shoals Sound opname Studio's. In 2014 verscheen 'Qualified!' hun debuut album. Het was lang wachten op de opvolger, 'I'll Carry You Home', een album met zeven originele songs en vier covers. Hun tweede album viert tien jaar van het brengen van hun collectieve vreugde en energie voor deze muziek uit het zuiden.
"I Can't Get Next to You" is de opener. Het nummer was een #1 single voor de Temptations en Motown Records in 1969 en een blauwdruk voor power soul. The Mighty Soul Drivers ageven er hun eigen draai. Orsi schreef het melige titelnummer "I'll Carry You Home" als eerbetoon aan de zoete liefdesliedjes van weleer. Het verbluffende "Party By the Tower" neemt ons mee terug naar de dag waarop blues legende James Cotton optrad in de historische Shaboo Inn en een generatie inspireerde om zich aan de blues te wijden. Orsi vertelt in "A Little Bit of That" over leven op het randje, terwijl de band met hete solo's gooit. MSD eert dan op (op de tweede cover) "Cry to Me" hun lange samenwerking met soulkoningin Betty Harris en demonstreert verder de beheersing van het genre door "I Wouldn't Treat a Dog" van de Bobby "Blue" Bland te coveren. New England Music Hall Of Fame-inductee gitarist Paul Gabriel is met een prima solo te horen als speciale gast op het funky "Cold, Cold Night" en Orsi geniet op "Tell Daddy", een Muscle Shoals-klassieker, die het meest geassocieerd wordt met Etta James, maar die voor het eerst werd opgenomen door Clarence Carter. "Parking Lot Blues", een treurzang voor een clandestiene affaire, weerspiegelt de klassiekers van James Carr en Little Johnny Taylor. Toetsenist Steve Donovan leidt in op honky-tonk piano op het swingende "Piece Of My Pride", waarbij hij een gelikte solo doet nadat John Smayda op zijn bariton sax blaast. Orsi en Donovan schreven samen de afsluiter van het album, "Dressed to Kill". Het had voor in een film kunnen zijn. In East Bay-funkstijl doen The Mighty Soul Drivers nog een laatste missie: "Got it all goin' on…".
"'I'll Carry You Home' (finally) shows again how much fun The Mighty Soul Drivers have in delivering their own brand of rocking Memphis Soul and down in the alley blues…" (ESC, for Rootstime - BE)
Eric Schuurmans
'I'LL CARRY YOU HOME' tracklist: 01. I Can't Get Next to You [Whitfield, Strong] - 02. I'll Carry You Home - 03. Party By the Tower - 04. A Little Bit of That - 05. Cry to Me [Bert Russell] - 06. I Wouldn't Treat a Dog [Price, Walsh, Barri & Omartian] – 07. Cold, Cold Night – 08. Tell Daddy [Carter, Terrell & Daniel] – 09 Parking Lot Blues – 10. Piece Of My Pride - 11. Dressed to Kill | Music/Lyrics by: R.Orsi & P.Rost, w/S.Donovan (11), or as [noted: 1,5,6,8] | Produced by: River City Slim & Vic Steffens | Credits: The Mighty Soul Drivers: Bob Orsi: vox, rhythm guitar (2,3,7,11) / River City Slim (aka Peter Rost): drums / Larry Willey: guitar / Tony Delisio: bass / Steve Donovan: keyboards / John Smayda: alto, tenor, baritone saxophones / Neil Tint: trumpet, Fluegelhorn / With: Dayna Snell, Aaleya Hardy, Kim M Hawk, Tanairy Barton: b-vox (1,2,3) / Denise Powell: b-vox (5,9) & Special Guests: Paul Gabriel: guitar solos (4,7) / Michael St. George: guitar (9) / Horns arranged by John Smayda
Discography THE MIGHTY SOULDRIVERS: I'll Carry You Home [2022] | Qualified! [2014] |