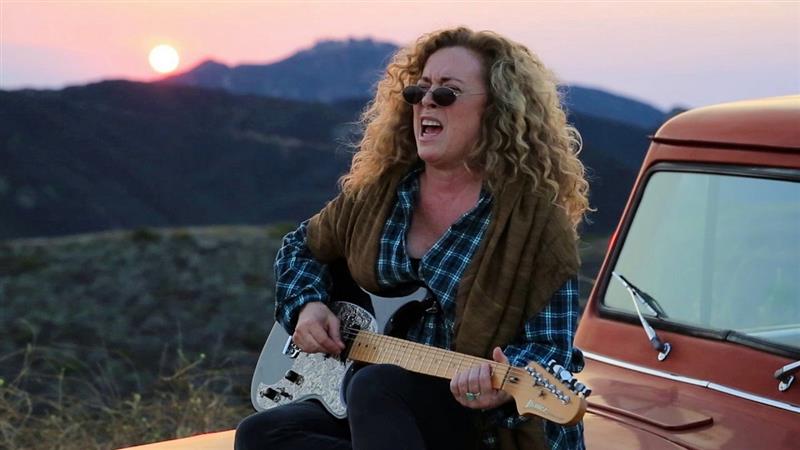 "Leslie Bixler, the Miss Bix end of the Blues Fix…"
Ook Leslie Letven Bixler aka Miss Bix begon al vroeg aan haar muzikale carrière. Terwijl ze haar zoon opvoedde, schreef ze nummers en trad ze al op. Haar eerste album 'Make It Right' bracht ze in 1991 uit onder haar meisjesnaam Leslie Letven. In die periode werkte ze ook al samen met haar man Bill Bixler (Wild Blue Band). Na haar verhuis naar LA, bracht ze in 2008 'Porcupine' uit. Na de geboorte van haar zoon schreef ze muziek voor kinderen, wat de aandacht trok van Dick Van Dyke en Chad Smith (drummer van Red Hot Chilli Peppers), wiens kind in haar klas zat. Leslie nam met Van Dyke 'Moon Food' (2005) en met beiden 'Rhythm Train' (2010) op.
Als haar zoon oud genoeg was ontdekte ze in Clarksdale (MS), de blues. Met co-producer/multi-instrumentalist Ralph Carter (Eddie Money, Sugaray Rayford) begon ze te werken aan een album, dat de naam kreeg 'We Don't Own the Blues'. Ze nam het album op als Miss Bix & The Blues Fix. Leslie (zang) en Ralph Carter (bas, percussie, gitaar, keys) stonden hiervoor in de studio met toetsenist John "JT" Thomas (Hornsby), drummer Gary Mallaber (Van Morrison, Steve Miller), bluesgitarist Frank Goldwasser (Paris Slim), haar man Bill Bixler (sax) en mondharmonicaspeler RJ Micho.
"The Mississippi-by-way-of-LA-based singer/songwriter smolders through "You've Got the Nerve", conjures a very Rickie Lee-like atmosphere on "Cocktail Hour" and stirs it up NOLA-style on a Tiffany Ann Pollack co-write, "Daddy Why"…"
Leslie Letven Bixler's nieuwe album kreeg de titel 'Bring It'. "In veel opzichten is deze albumrelease evenzeer een mijlpaal voor Blue Heart Records als voor Leslie", zegt labelpartner Sallie Bengtson. "Blue Heart Records begon in 2020 met 'We Don't Own the Blues' als ons éérste release, en nu is 'Bring It' het 26ste album in onze catalogus…". Het werd opgenomen met zowat dezelfde muzikanten als van haar 'We Don't Own the Blues' album en enkele nieuwe vrienden als zangeres (IBC winnares) Keeshea Pratt, zangeres Tiffany Ann Pollack, mondharmonicaspeler Jimmy Z (Eurythmics) & toetsenist Tom Canning (Al Jarreau). De 14 nieuwe nummers die Leslie schreef (waarvan één met Carter en één met Pollack) zijn aangrijpende songs waarin ze al het slechte (de wereldwijde pandemie, periodes van radicale en sociale onrust, de branden in Californië a.g.v. de klimaatwijzigingen, waarbij ze hun huis verloren), zonder wanhopig te zijn, achter zich liet en omzette in opvallende creativiteit.
Op de opener "Ain't No Such Thing" is de vette lead gitaar van Frank Goldwasser de smaakmaker. Leslie zet in "You've Got the Nerve" een minnaar even op zijn plaats en verdrinkt dan bijna letterlijk in het zwoele, swingende "Cocktail Hour". Het swampy "Trail of Tears" wordt door zijn herkenbare tekst tijdloze blues. Het contrasteert door het trieste in Leslie's zang, fel met "The Girl You Adore". Keeshea Pratt duetteert vocaal met Leslie op "Red Walls" in haar strijd tegen geweld. Het is een rustig dobberend en funky nummer, dat al als single brons haalde tijdens de Global Music Awards in 2020, in de categorie "Lyrics/Songwriter" en "Protest Music". Leslie's woorden troosten een vriendin op "Cheer Up Sallie Mae", op "The Poison" is Bill Bixler's bariton sax de sfeermaker en John "JT" Thomas tokkelt als een Professor Longhair op de toetsen op "You Don't Deserve to Be My Man",terwijl Jimmy Z in de achtergrond rustig op zijn blues harp blaast. Met Tiffiny Ann Pollack schreef Leslie "Daddy Why". Over Tiffany Ann Pollack nog dit: ze nam in 2019 met Eric Johanson 'Blues in My Blood' op. In het wereldje van de roots muziek waren ze als duo "nieuwkomers". Zij was een jonge jazzzangeres uit New Orleans en hij de lead gitarist in de band van Cyril Neville (Neville Brothers). Leslie en Tiffany Ann verdedigen hier afwisselend en met ongezouten woorden in NOLA stijl, samen een geminachte vrouw. Hoe krachtig een gospel kan zijn bewijst Miss Bix op "You Better Believe It", vertelt dan over kinder haar dromen in het rockende "Shake Me Discover Me" en eindigt met "Movin' On". De afsluiter is een subtiele klaagzang, die ze live en solo deed.
"On 'Bring It', Leslie Letvin Bixler aka Miss Bix fuzes, very motivated and confident, intriguing lyrics with delightful vocals and contemporary blues…" (ESC for Rootstime)
Eric Schuurmans
Releasedatum: 13.04.22
10 CD's te winnen!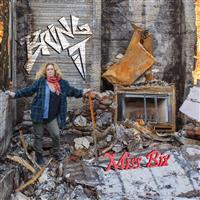 Wil je daar kans op maken, dan mail je ons gewoon even:
je naam, je adres en de vermelding: MISS BIX
Binnen een aantal weken wordt uit alle inzendingen de gelukkigen getrokken.
Wij hopen dat u massaal Rootstime - hier - zult mailen
De winnaars worden per mail verwittigd.
Album tracklist: 01. Ain't No Such Thing, feat. Ralph Carter - 02. You've Got the Nerve - 03. Cocktail Hour - 04. Trail of Tears - 05. The Girl You Adore - 06. Red Walls, feat. Keeshea Pratt - 07. Cheer Up Sallie Mae - 08. The Poison - 09. You Don't Deserve to Be My Man - 10. Daddy Why, feat. Tiffany Pollack - 11. You Better Believe It - 12. Shake Me Discover Me - 13. Movin' On | Music/Lyrics by: Leslie Letven Bixler, w/Ralph Carter (1) & Tiffany Ann Pollack (10) | Produced and arranged by: Leslie Bixler , Ralph Carter & Charley Pollard | Album credits: Leslie Letven Bixler: vocs, guitar (4,6-9,12) / Frank Goldwasser: guitar (1,3,  6,7), slide (4), 12 string guitar (5) / Ralph Carter: guitar (1,2,6-8,10-12), resonator (4), bass, drums, percussion (1,5,6,10-12), vocs (12), keys (12) / Montgomery Pollack: e guitar (2) / John "JT" Thomas: B3 organ (2,7,8,11), Wurlitzer (3,5,9), piano (9,10) / Jimmy Z (James Zavala): harmonica (2,9) / Charley Thomas: add. drums (3,11) / Tom Canning: B3 organ (6) / Bill Bixler: sax section (6,8,10) / Phil Wimer: vocs (7) / Tiffany Ann Pollack: vocs (10) / Anne Marie Mueller: "wife" (10) / Gary Mallaber: drums (12)
Discography MISS BIX aka Leslie Letven* (Bixler): Bring It [2022] | Bittersweet (An Adult Contemporary Fix), feat. Leslie Letven [2020] | We Don't Own the Blues, w/The Blues Fix, feat. Leslie Bixler [2017] | Rhythm Train, by Leslie Bixler, w/Chad Smith & feat. Dick Van Dyke [2009] | Porcupine* [2008] | Moon Foot (Songs for Children and their Growups), by Leslie Bixler w/Dick Van Dyke [2005] | Make It Right* [1991] |