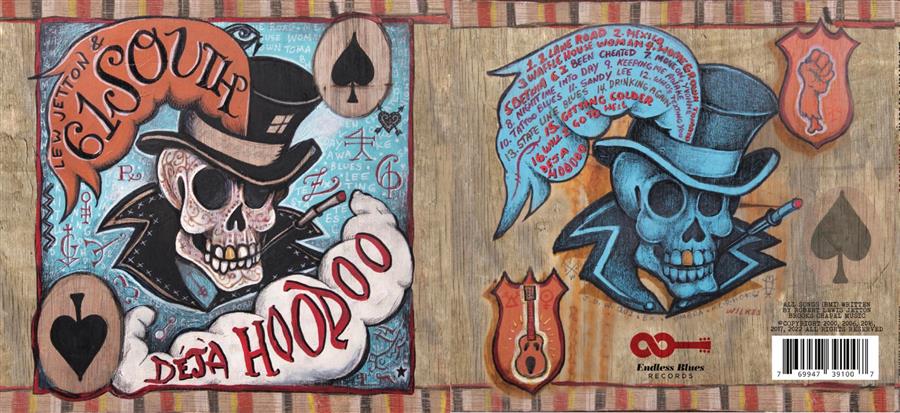 "A reflection on 30 years of dive bars, juke joints, honky tonks, festivals, parties, biker rallies, hoedowns, throwdowns from 1992-2022…"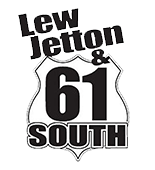 Naast lokale tv-persoonlijkheid (lees: presentator) en meteoroloog (lees: weervoorspeller) is de Lew Jetton ook zanger en blues gitarist. Hij groeide op in West Tennessee. In de jaren tachtig was Carl Perkins zijn mentor. In 1994, Jetton werkte toen nog voor de lokale tv, werd hij gitarist van 61 South, een blues band, die actief was in Paducah, Kentucky. Zijn maten waren toen "Col." J.D. Wilkes (Legendary Shack Shakers, The Dirt Daubers) en "Fast" Layne Hendrickson, de lead zanger van de band. Jetton werd in 1995 de frontman van de band als Hendrickson de band verlaat en naar New Orleans trekt en de legendarische Snooky Pryor zijn mentor.
Lew Jetton bracht met 61 South vijf albums uit: zijn debuut album 'State Line Blues' (2000), 'Tales From A 2 Lane' (2006) en 'Rain' (2016), dat lokaal bij Coffee Street Records uitgebracht werd. 'Tales From a 2 Lane' werd door de Kentucky Blues Society gekozen als "Blues Album of the Year". Hun vierde album kreeg de naam 'Palestine Blues' (2017). Het is een erg persoonlijk album, dat een moeilijke periode in zijn leven (verslaving, inzinking, frustraties, werkloosheid…) samenvat en waarnaar de titel van het album symbolisch refereert.
Hun meest meest recente album, dat aanvang dit jaar verscheen, kreeg de titel 'Deja Hoodoo'. Voor de opnames nodige Jetton enkele gasten uit zoals o.a. Bob Lohr, de oude pianist van Chuck Berry, mondharmonica virtuoos JD Wilkes (The Legendary Shack Shakers) en verder onder meer Alonzo Pennington, die te horen is op Shemekia Copeland's Grammy genomineerd en BMA winnend album 'Uncivil War'.
'Deja Hoodoo' opent met een gedegen rocker "Two Lane Road", verder gevolgd door de shuffle "Homegrown Tomato" met een groovende harmonica, de rockers "Betcha" en "Move On, Yvonne" en de soulvolle slow à la lettre "Nighttime Into Day". Vele van de 16 originele nummers op de tracklist zijn veel gevraagde live nummers van de band. Van het hilarische "Waffle House Woman" tot de blues rocker van "I Been Cheated" en hedendaagse thema's zoals "Mexico". Het herkenbare "Sandy Lee" en "Drinking Again" zijn rustige nummers en klinken aangenaam in de oren, met "Getting Colder" gaat het tempo terug omhoog en "Will I Go To Hell", de afsluiter zorgt nog een keer voor een volle dansvloer.
"Lew Jetton & 61 South show why they are so popular on 'Deja Hoodoo'…" (ESC for Rootstime)
Eric Schuurmans
Album tracklist: 01. Two Lane Road - 02. Mexico - 03. Waffle House Woman - 04. Homegrown Tomato - 05. Betcha - 06. I Been Cheated  - 07. Move On, Yvonne - 08. Nighttime Into Day - 09. Keeping Me Awake - 10. Tattoo Blues - 11. Sandy Lee  - 12. Who's Texting You - 13. State Line Blues - 14. Drinking Again - 15. Getting Colder - 16. Will I Go to Hell | Music/Lyrics by: Lew Jetton | Produced by: Lew Jetton | Album credits: Lew Jetton: vocs, guitar / Sam Moore: vocs, guitar / Dan Bell: vocs, guitar, bass, keys / Erik Eicholtz: drums / Otis Walker: bass & Fred Hoover: keys (4,5,13,15) / Bob Lohr: keys (3,8,10) / J.D. Wilkis: harmonica (4,5,7,10,11,13,16) / Alonzo Pennington: guitar (9,12) / Terry Mike Jeffrey: sax (8) / James Sullivan: bass (7,11,12) / Miranda Louise: vocs (7) /  J Solon Smith: keys (9,11)
Discography LEW JETTON & 61 SOUTH: Deja Hoodoo [2022] | Palestine Blues [2017] | Rain [2016] | Tales from A 2 Lane [2006] | State Lane Blues [2000]