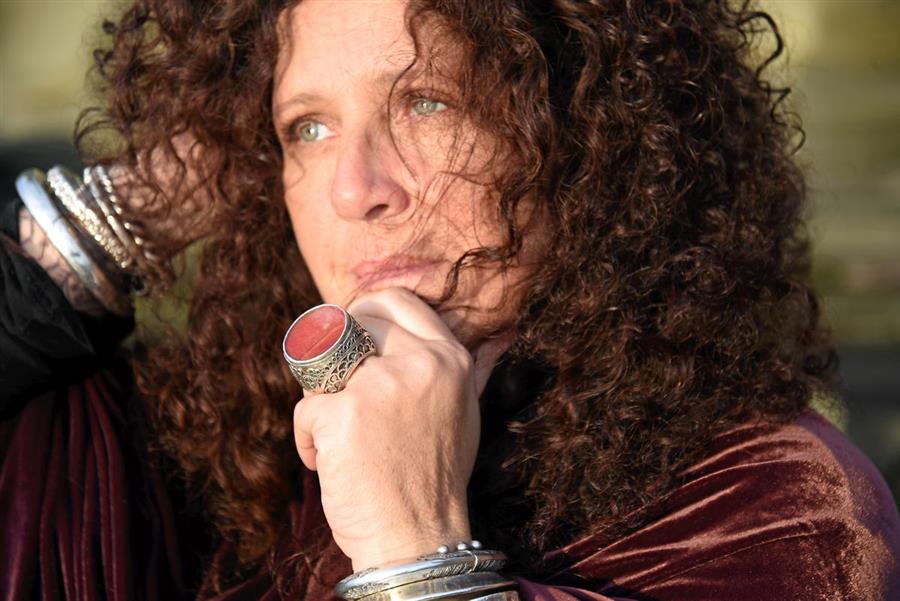 "After 2 long years away from the stage, stronger than ever!…"
In 2016 bespraken we hier 'Angel's 11', het ambitieus en orgineel project, van de Canadese zangeres Angel Forrest. Deze uit Quebec afkomstige singer-songwriter slaagde erin om elf Canadese blues gitaristen in de studio bijeen te krijgen voor haar album. Het waren niet de minsten als ik Steve Hill, Rob MacDonald, Paul Deslauriers, Shane Murphy, Adam Karch en Steve Strongman losweg even vernoem. 'Angel's 11' was in haar meer dan 30-jarige carrière (die in 1988 begon), Forrest's negende studio album. Angel haalde van 2013 tot en met 2018 ieder jaar een Maple Blues Award als "Female Vocalist of the Year" en in 2014 en 2018 een als "Songwriter of the Year".
Haar nieuwe en elfde studio album (de opvolger van 'Hell Bent with Grace', 2019) 'Angel's 11 – Vol II' is de opvolger. Ook nu werkte Angel samen met Denis Coulombe (gitaar), Ricky Paquette (gitaar, mandoline) en Bernard Quessy (keys).
"It is an album written from the heart. A first-hand witness of what happens when your world is turned upside down, our dreams, our habits, our elderly, our children, our regrets, our choices, and our situations. It is about finding a positive to embrace and relay to others that we must go on. We must believe, be strong, and somehow thrive full heartedly, a new beginning together…" 'A. Forest)
'Angel's 11 Vol II' is opnieuw een prima conceptalbum, met haar band (bassiste Joannie St-Amant & drummer Marc-Antoinne Dauphin) en 11 van haar favoriete vocalisten. De nummers werden in duetvorm geschreven waarbij de stem en stijl van de zanger moesten passen. De eerste single "My Favorite" verscheen in januari. Op de opener "Living in Bardo" werkt Angel samen met de huidige leadgitarist van haar band, Ricky Paquette. Vervolgens met Denis Columbus op het country nummer "My Favourite", met de uit Montreal afkomstige folkzanger/songwriter Rob Lutes op de ballade "Mad River" en met Harry Manx op "Gypsy Heart". Voor "Hope" strikte Angel een ikoon, Crystal Shawanda om een ​​boodschap van begrip en hoop te brengen. Met Wellbad doet ze "Everything Changes", een politiek geladen nummer dat sociale kwesties aanpakt, "Better Side" doet ze prachtig samen met Reney Ray en het aanstekelijke "Just Enough" met Kal David & Lauri Bonbo. De rij is volledig met "Whiskey & Wonder", een duet met Brandon Isaak, "Glitter & Glow" een met Juno Award-winnaar Dawn Tyler Watson en om af te ronden "Please, Please, Please", feat. Jonas Tomalty. Een oprechte ballade, die het album samenvat en het met stijl en gratie afsluit.
"Angel Forrest's 'Angel's 11 Vol II', again another great concept album…" (ESC for Rootstime)
Eric Schuurmans
10 CD's te winnen!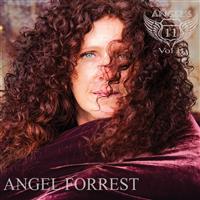 Wil je daar kans op maken, dan mail je ons gewoon even:
je naam, je adres en de vermelding:ANGEL FORREST
Binnen een aantal weken wordt uit alle inzendingen de gelukkigen getrokken.
Wij hopen dat u massaal Rootstime - hier - zult mailen
De winnaars worden per mail verwittigd.
Album tracklist: 01. Living in Bardo, feat. Ricky Pacquette – 02. My Favourite, feat. Denis Coulombe – 03. Mad River, feat. Rob Lutes – 04. Gypsy Heart, feat. Harry Manx – 05. Hope, feat. Crystal Shawanda – 06. Everything Changes, feat. WellBad – 07. Better Side, feat. Reney Ray – 08. Just Enough, feat. Kal David & Lauri Bonbo – 09. Whiskey & Wonder, feat. Brandon Isaak – 10. Glitter & Glow, feat. Dawn Tyler Watson – 11. Please, Please, Please, feat. Jonas Tomalty | Music/Lyrics by: Forrest/Coulombe | Produced by: Angel Forrest, Denis Coulombe & Ricky Paquette | Album credits: Angel Forrest: vocs / Denis Coulombe: a guitar, bvs / Ricky Paquette: e guitar, mandolin, bvs / Bernard Quessy: Rhodes, B3, mellotron / Joannie St-Amant: bass, upright bass, bvs / Marc-Antoinne Dauphin: drums, percussion / Rob Mac Donald: dobro (3) / Harry Manx: veena (4) / Kal David e guitar (8) / Brandon Isaak: harmonica, a guitar (9)
Discography ANGEL FORREST: Angel's 11 Vol II [2022] | Hell Bent with Grace [2019] | Electric 2014 Love (Live) [2018] | Angel's 11 [2016] | "Live" Love @ The Palace [2015] | Mother Tongue Blues [2014] | Come Alive [2010] | Wonderland [2007] | Here for You [2005] | Etrange ce qui Dérange [2001] | Angel Sings Janis Live  [1997] | Secondhand Blues [1996] |