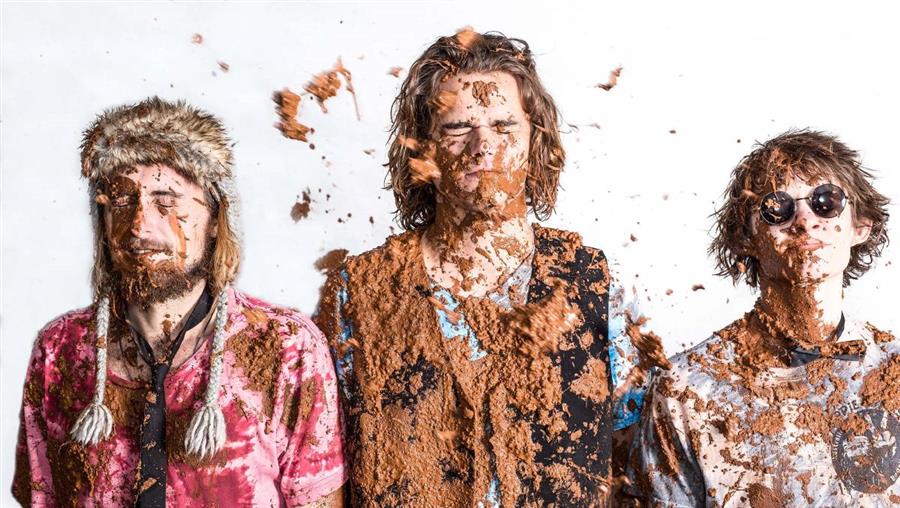 "Their long awaited debut album is finally here!..."
The Swamp Stompers (TSS) is een jong Australisch muzikaal powerhouse trio, hun muziek "funky rock and blues with heavy grooves…". Ze zijn afkomstig uit Lismore, een stad in Nieuw-Zuid-Wales, ten noorden van Sydney. Het centrum van Lismore ligt nabij de oostkust en Byron Bay. De oprichters zijn Corey Legge (zang, gitaar) & Mitch Broadhead (drums) die elkaar midden 2012 ontmoetten aan de unief in Lismore. Bassist Luke Ligtenberg maakte de vorming van The Swamp Stompers mogelijk. In 2012 debuteerde Corey Legge & the Swampstompers met 'The EP' en in 2016 was er de release van hun derde EP 'Suspended Suns'. 'Shadows On the Wall' (2018), de vierde EP van TSS, betekende ook kennismaken met de nieuwe line-up van de band met drie leadzangers: Corey Legge (gitaar), Luke Ligtenberg (bass, didgeridoo) & Oli Morley-Sattler (drums).
Ondertussen en heel wat (vooral Australische) festivals later, is er hun titelloos studio debuutalbum dat in september verscheen. Het originele trio Corey Legge, Mitch Broadhead & Luke Ligtenberg nam 13 nummers op die een mix zijn van opnieuw opgenomen oude publieksfavorieten ("Fly", "Medusa the Seducer" & "The Game of Life"), old skool covers ("Boom Boom" van John Lee Hooker & "Black & Blue", een nummer uit 1971van Chain dat een voorbeeld is van "echte" Australische blues) en enkele remixen van tracks uit de 2018-EP 'Shadows on the Wall' ("Hey", "Shadows on the Wall" & "Wishing I Had You"). En, uiteraard ook gloednieuwe nummers met nog meer wervelende didgeridoo, pakkende gitaarriffs, verschroeiende slide-gitaar en dreunende drum en bas grooves: "Goin' Down South", "Argentinian Woman", "One Step Forward, Two Steps Back", "You Know You Got It (Feel Alright)" & "Make Hay While the Sun Shines". Zeker voor fans van o.a. John Butler Trio, Ben Harper, Gary Clark Jr, Red Hot Chili Peppers, Led Zeppelin, Black Sabbath, Deep Purple, AC/DC, Sly & The Family Stone, Muddy Waters, Freddie King, Albert King, Stevie Ray Vaughan en...
"Het titelloze debuutalbum van The Swamp Stompers is een zowat perfect en opwindend kennismakingspakket met dit opkomend  blues/rock trio van van Down Under…"
"The Swamp Stompers' self-titled debut album is an about-perfect and exciting introductory package to this up-and-coming blues/rock trio from Down Under…" (ESC for Rootstime)
Eric Schuurmans
10 cd's te winnen!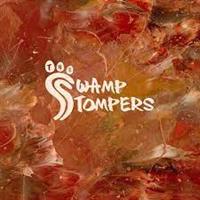 Wil je daar kans op maken, dan mail je ons gewoon even:
je naam, je adres en de vermelding: THE SWAMP STOMPERS
Binnen een aantal weken wordt uit alle inzendingen de gelukkigen getrokken.
Wij hopen dat u massaal Rootstime - hier - zult mailen
De winnaars worden per mail verwittigd.
Album track list: 01. Fly - 02. Goin' Down South - 03. Boom Boom [John Lee Hooker] - 04. Argentinian Woman - 05. Hey *^ - 06. One Step Forward, Two Steps Back - 07. Shadows on the Wall ^ - 08. Medusa the Seducer - 09. Black & Blue [Chain] - 10. The Game of Life - 11. You Know You Got It (Feel Alright) - 12. Make Hay While the Sun Shines - 13. Wishing I Had You *^ (*: re-mixed, ^: re-mastered) / Music/Lyrics by: Legge, Ligtenberg & Broadhed © 2021 | Album credits:Lead Vocs: Corey Legge: vocs, guitar / Luke Ligtenberg: bass / Mitch Broadhead: drums, percussion
Discography THE SWAMP STOMPERS: 1-The Swamp Stompers [2021] | Shadows On the Wall (EP,6#) [2018] | Suspended Suns (EP,5#) [2016] | Wicked West (single) [2016] | All My Loving, feat. Holly Tapp, Radio Edit [2016] | Stepping stones (EP,6#) [2015] | The EP, by Corey Legge & the Swampstompers (EP,6#) [2012] |