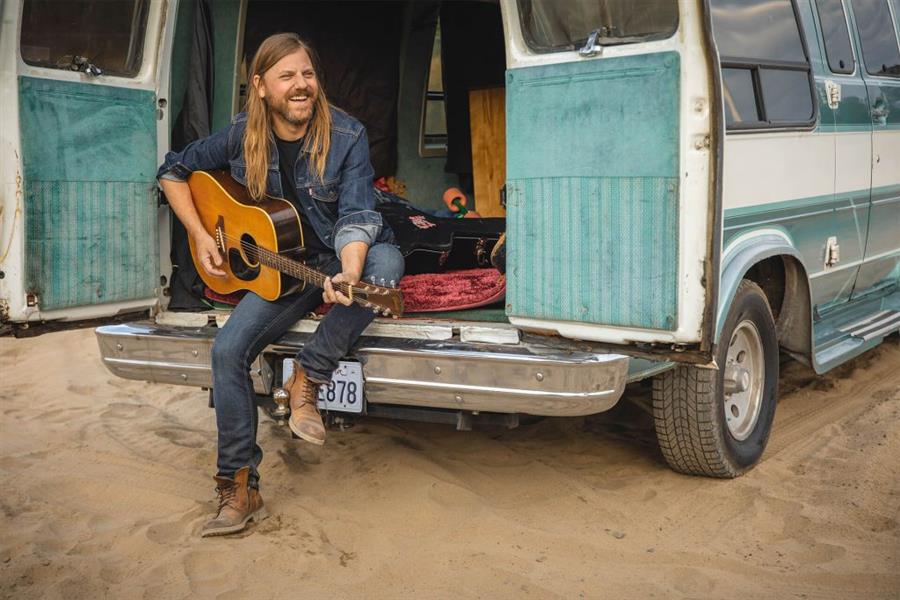 "It all came after I rented a camper van and criss-crossed the state for about three weeks…"
Op 16-jarige leeftijd startte de Canadees Steve Hill als gitarist zijn muzikale loopbaan. Als hij 20 was, trad hij jaarlijks al meer dan 200 keer op. In 1997 bracht hij zijn éérste titelloos album uit, dat door de lezers van Vancouver's Real Blues Magazine gekozen werd als "Best Canadian Debut Recording". Steve Hill zelf, werd door dezelfde lezers ook tot "Best Young Blues Guitar Player in North America" uitgeroepen.
Er volgde in 1997/1998 een tour door Canada, Frankrijk en België. In 1999 volgde er al een tweede studio album 'Call It What You Will'. Hierna tradt Hill op samen met o.a. Ray Charles, B.B. King, Jimmie Vaughan, Buddy Guy en Johnny Lang. In dat jaar won hij ook tijdens de Toronto's Maple Blues Awards de "Electric Act of the Year" award en won het album een Juno Nomination als "Blues Album of the Year".
In 2001 was Hill de producer van Nanette Workman's album 'Blues and Roots''. Na samen getourd te hebben, ging hij de baan op met de cajun ster Zachary Richard. In 2003 volgde zijn derde album 'Domino', dat een muzikale koerswijziging betekende. In dat jaar ging hij ook samenwerken met de legendarische Canadese singer-songwriter (uit Montreal), Michel Pagliaro ('Live à Québec' - dvd, 2006). In 2007 verscheen 'Devil At My Heels', waarop Hill blues en rock combineerde. Tijdens de tour die hierna volgde was hij te zien op het podium samen met ZZ Top, The Tragically Hip en Jeff Beck. Daarna volgde een samenwerking en tour met de rocker Éric Lapointe uit Québec ('Ma Peau', 2008). In 2009 volgde er een nieuw project: Steve Hill & The Majestiks én een nieuw album: 'The Damage Done'. 'Whiplash Love' (2011) is een mix van Southern rock, country en R'n'R.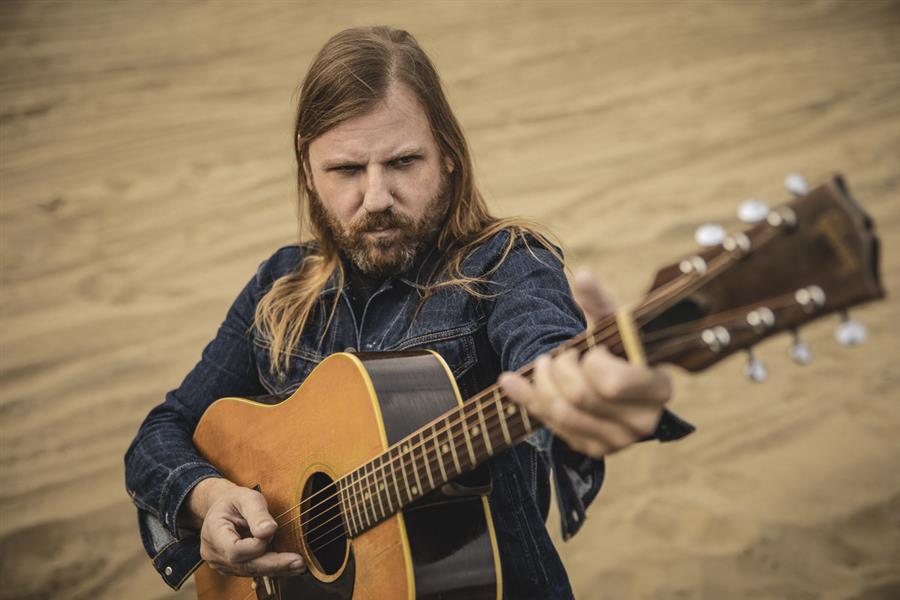 "The authentic interpretor of a one-man band…"
In 2012, vijftien jaren na zijn eerste album, gaat Hill als one-man band met 'Solo Recordings Volume 1' terug naar de blues. Hill bewijst op het album dat hij bij de beste gitaristen uit Noord Amerika behoort en dat hij de betere singer-songwriter is. Na 'Volume 1' volgt in 2013 de EP 'Solo Recordings Volume 1 ½', in 2014 'Solo Recordings Volume 2' en in 2016 -het logische vervolg- 'Solo Recordings Volume 3'. In 2018 belandde 'The One-Man Blues Rock Band' op onze tafel. Met dertien originele tracks en één J. Hendrix ("Voodoo Child (Slight Return") en één "Little" Walter (Jacobs) cover ("Hate to see You Go") vulde Hill solo zijn tweede live album. De opnames gebeurden eind 2017 in La Chapelle in Québec in Canada.
We hebben daarna -ik sla bewust 'Acoustic Corona Playlist' dat eerder dit jaar in maart verscheen over- voor zijn nieuwe studio album 'Desert Trip' moeten wachten tot in november 2020. Zijn dertiende werd een album met 10 tracks, een verzameling van nieuwe nummers die hij op reis schreef en enkele oude nummers die tijdens dezelfde reis leken geschreven te zijn. De meeste songs schreef hij zelf, aan enkele schreven anderen mee, één nummer is niet van hem.
Over het album vertelt Steve Hill zelf het volgende:
"In the fall of 2016, I went to California with some friends to attend the Desert Trip Festival in Coachella. I had an amazing time while I was there and decided to hang around LA a little longer. After a couple of days in the city, I felt an urge to move and a need to explore. I rented a camper van and criss-crossed the state for about three weeks. I bought a guitar, too, and wrote some tunes at night while camping in Death Valley, Big Sur, Yosemite, San Rafael, and many other wild places…".
"De wereld is sindsdien een heel andere plek geworden. Op de een of andere manier zijn deze nummers de laatste tijd echter logischer voor mij. Ze zijn een reis door mijn toenmalige gemoedstoestand en misschien een voorspelling van hoe ik me nu voel...".
Mijn voorkeurselectie uit de nieuw geschreven nummers bestaat uit: de opener "Evening Star", "Rain", "Make Believe" en "Days", waarbij het erg donkere "I Won't" (een nummer geschreven door Pellerin & Stampalia) eigenlijk hier ook niet mag ontbreken. Met de "herziene" nummers als "Judgement Day", "Gotta be Strong", "Cold Hearts" en "Follow You Down" is het lijstje compleet.
Steve Hill blijft ook op 'Desert Trip' vooral de muzikale eenzaat, die zich als singer-songwriter met mooie en warme songs doet opvallen.
"On 'Desert Trip' Steve Hill also remains mainly the musical loner, who stands out as a singer-songwriter with beautiful and warm songs…" (ESC for Rootstime.be)
Eric Schuurmans
Album track list: 01. Evening Star – 02. Rain -  03. Follow You Down – 04. Cold Hearts – 05. I Won't [Pellerin, Stampalia] – 06. Gotta be Strong [w/ Laroche, Lavallee] – 07. Make Believe [w/ Pellerin] – 08. Days – 09. Judgement Day [w/ Mercure] – 10. Tail Lights / Music/Lyrics by: Hill, w/Parlett (1-3), w/ or as [noted: 5-7,8] ℗ & © 2020 - Produced & recorded by: Steve Hill, co-produced & mixed by They Call me Rico | Album credits: Steve Hill: vocs, guitars / Rock Laroche: bass (4,6,9), bg-vocs (6) / Pat Lavergne: bass (10) / Sam Harrison: drums (4,9) / Ben Clement: drums (10) / Ariane Mercure: bg-vocs (4), a- guitar (9) / Martin Lavallée: percussion (6) / Jacques Kuba Séguin: trumpet (2,3), flugelhorn (3) / Édouard Touchette: trombone (2,3) / Benjamin Deschamps: sax (2,3) / Mario Allard: baritone sax (2,3)
Discography STEVE HILL: Desert Trip [2020] | Acoustic Corona Playlist [03/2020] | All about the Love, feat. The Devil Horns  (single) [02/2020] | The One-Man Blues Rock Band, live on 30/11/17 at La Chapelle, Québec, QC, CA [2018] | Solo Recordings – Volume 3 [2016] | Solo Recordings – Volume 2 [2014] | Solo Recordings – Volume 1½ (EP) [2013] | Solo Recordings – Volume 1 [2012] | Whiplash Love, feat. Jonas [2011] |  The Damage Done, w/ The Majestiks [2009] | Diamond Hill Live [2007] | Devil at My Heels [2007] | Domino [2002] | Call It What You Will [1999] | Steve Hill [1997] |