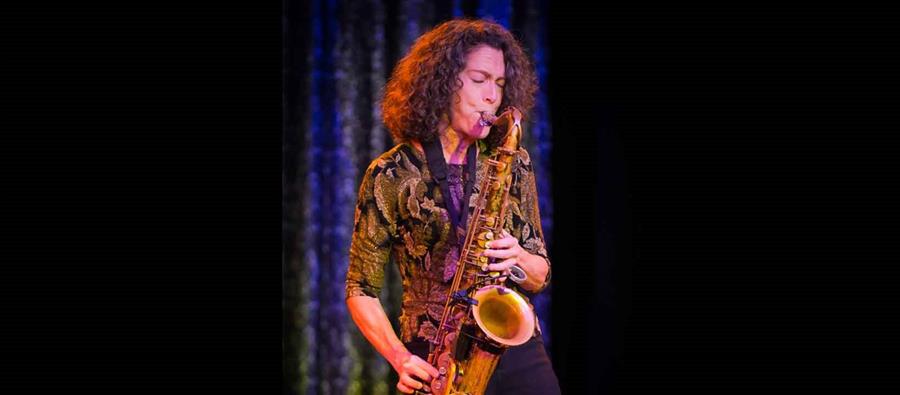 " Nancy Wright, one of the most highly respected,
in-demand sax players on today's blues, American and R&B scene… "
Nancy Wright, een klassiek geschoolde sax muzikante, begon haar carrière in Dayton, Ohio, toen ze aan de universiteit een rol aangeboden kreeg in het theaterstuk "Cabaret". Daar jamde ze tijdens de pauze voor het eerst met enkele andere muzikanten. Ook in Dayton kwam ze in contact met Lonnie Mack, die haar mentor werd. Ze trad op met John Lee Hooker in Carnegie Hall en tijdens het Mississippi Delta Blues Festival en, speelde ze samen met Stevie Ray Vaughn, Albert King en Albert Collins.
In 1984 trad Nancy op in de baai van San Francisco samen met Hot Links, een R&B band uit New Orleans en backte de boogiewoogie pianiste Katie Webster. Nancy is te horen op haar album 'I Know That's Right' (Solo and with Hot Links) [1993]. Wright en Webster stonden samen op het podium tijdens het Chicago Blues Festival en zijn samen ook te horen op BB King's album 'Blues Summit' [1993], het album dat in 1994 een Grammy Award won als "Best Traditional Blues Album". Eind jaren '90 werkte Nancy samen met Hammond B3 orgelist Jackie Ivory en later met jazz orgelist Tony Monaco.
In 2008 debuteerde Nancy Wright met het album 'Moanin''. In 2013 werd Wright genomineerd als West Coast Blues Hall of Fame "Blues Saxophone Player of the Year". In 2014 tourde ze in Europe, Canada en de States met Frank Bey en Greg Nagy. Wright stond in 2015 tijdens de Legendary Rhythm & Blues Cruise op het podium met Tommy Castro & the Painkillers. In 2015 tourde Wright om haar 2de album 'Putting Down Roots' te promoten.
'Playdate!' was Nancy Wright's derde studio album, waaraan bevriende muzikanten en, muzikanten waarmee ze tourde meewerkten: producer Kid Andersen, gitaristen Tommy Castro, Elvin Bishop, Joe Louis walker, Chris Cain & Mike Schermer, zangers Frank Bey, Wee Willie Walker & Terrie Odabi en keyboardspelers Victor Wainwright & Jim Pugh.
De opvolger 'Alive & Blue' is een live album dat Nancy opnam in San Fransisco, in de legendarische live club The Saloon met The Rhythm & Roots Band: Paul Revelli: drums, Tony Lufrano: keys, b-vocs, Jeff Tamelier: gitaar, b-vocs & Karl Sevareid: bas. Van de 12 nummers die ze met Robby Yamilov en Christoffer "Kid" Andersen opnam, zijn er 5 originele Nancy Wright songs.
Gezien Nancy op de eerste plaats een saxofoniste is, zijn meerdere nummers instrumentale bluesy/jazzy nummers. Dit geldt al voor de opener "Bugalu" én voor het jazzy "Jo-Jo", "Bernie's Blues" en de afsluiter, het swingende "Rutabagas", nummers die ze zelf schreef. Maar dat ze ook behoorlijk kan zingen laat ze horen op o.a. het soulvolle "Been Waiting That Long", het swingende "Sugar Coated Love" (een nummer van Jay Miller, dat Lazy Lester op 'Rides Again' [2011] opnam), het zwoele, funky "Warranty" (nog een original, ingekleurd met enkele hoekige riffs van Jeff Tamelier) en het rockende "Keep Your Hands Off of Him". Een nummer dat ik zeker nog wil vermelden is de ballade "What Do You Want the Girl to Do", om aan een grootmeester als componist Allen Toussaint (1938-2015) zeker de nodige eer te bewijzen.
Knap wat Nancy Wright en The Rhythm & Roots Band brengen op hun live album 'Alive & Blue'. Het is een uitstekende samenvatting van wat ze in The Saloon brachten en zal zeker vele blues, jazz en sax fanaten plezieren. 
" Great what Nancy Wright and The Rhythm & Roots Band bring on their live album 'Alive & Blue'. It is an excellent summary of what they brought at The Saloon and will certainly delight many blues, jazz and sax fans... " (ESC for Rootstime.be)
Eric Schuurmans
Release: 28/06/19
Album track list:
01. Bugalu - 02. Been Waiting That Long [L. McIntosh] - 03. I Don't Want No Man [D. Robey] – 04. In Between Tears [J. Williams, G. Davis] - 05. Jo-Jo - 06. Sugar Coated Love [J. Miller] - 07. Warranty - 08. Bernie's Blues - 09. Keep Your Hands Off of Him [P. Bowman, J. McShann] - 10. Soul Serenade [C. Ousley, L. Dixon] - 11. What Do You Want the Girl to Do [A. Toussaint] - 12. Rutabagas – Lyrics/music by: N. Wright (1,5,7-8,12), except where [noted] © 2019
Album line-up:
Nancy Wright: sax, vocs (2-4,6-7,9,11)
& The Rhythm & Roots Band: Paul Revelli: drums / Tony Lufrano: keys, b-vocs / Jeff Tamelier: guitar, b-vocs / Karl Sevareid: bass
Discography Nancy Wright:
Alive & Blue [2019] | Playdate! [2016] | Putting Down Roots [2014] | Moanin' [2008] |