" Dedicated to JR Frattura (1955-2018) "
Sunday Wilde is afkomstig uit Thunder Bay in Ontario, in het hart van Canada. Ze heeft altijd graag gezongen. Of het nu in een stadje, koffie salon, festival of bar is, waar, dat maakt haar niet uit. Ze is een energieke zangeres en pianiste, met een specifieke, scherp nasale stem, die vanuit het hart komt. Haar stem doet je denken aan de stem van Janis Joplin, Adèle, Bessie Smith en/of Billie Holiday. Sunday is autodidact. Ze leerde piano spelen door zelfstudie.
Sunday is ook songwriter, die onderwerpen verkiest als bedroefdheid, verslaafdheid, liefde en de kwelling ten gevolge van sociaal en familiaal disfunctioneren. Met haar teksten maakt ze het de luisteraar duidelijk, dat ze hier als expert en deskundige spreekt.
Wilde is al meerdere malen genomineerd en behaalde een resem aan prijzen. In 2011, in Duitsland: "Nominee for Best Acoustic Blues Album of the Year" en tijdens de 10th Annual Independent Music Awards: "Winner of the Voters Choice Award for Best Blues Song". In 2012: "Nominee Album of the Year Northern Ontario Music & Film Awards Solo Artist". In 2013: "Winner of the Vocal Vibes Artist of the Year" & "Winner of Best Female Blues Severn FM". Sunday bracht al 8 albums uit.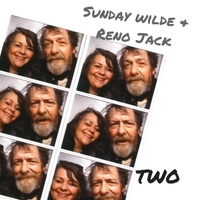 SUNDAY WILDE + RENO JACK: TWO [2017]
Omdat Sunday Wilde in de winter van 2017 voor 'Two' met Reno Jack in de studio stond, even wat meer over deze Canadese, uit Victoria afkomstige, zanger/bassist/pianist Reno "The Bear" Jack. Temeer omdat Rennie Frattura (1955-2018) aka Jack Reno, de partner van Sunday Wilde was. Hij werd na de opnames ziek en stierf in het voorjaar van 2018 op 63-jarige leeftijd. Op haar nieuwe album staat "Spirits Up My Friend", een nummer dat Wilde schreef (met daarin zijn laatste woorden die hij vanuit zijn ziekbed tegen haar sprak) voor haar overleden vriend...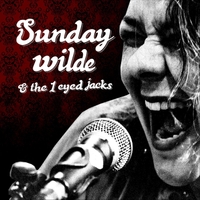 SUNDAY WILDE & THE 1 EYED JACKS [2019]
Op 'Sunday Wilde & the 1 Eyed Jacks', haar 8ste studio album, wordt Sunday Wilde begeleid door haar band, The 1 Eyed Jacks. In de band is o.a. Colin Craig de jazzy drummer, staat Arek Chamski naast de contrabas en is Ari Lahdekorpi op verschillende nummers de gitarist. 
De 11 tracks die Wilde opnam zijn qua tekst, zang en piano stijl typische Wilde nummers. De opener "Evil", een nummer van Willie Dixon, bewerkte ze eigenzinnig. "Love Is" is de eerste (van 8) originals, gevolgd door "Dead Man's Clothes", een jazzy nummer dat zich richt op de noodzaak om de bezittingen van de overledenen door te geven en, welke lasten ze met zich meebrengen. Nog meer blues klassiekers komen er in de tracklist voor. Naast "Dead Presidents" (van Billy Emerson & Willie Dixon) is de meest opvallende blues standard "It Hurts Me Too" van Melvin London. Deze cover werd een nors verhaal tegelijk wat verdrietig en griezelig romantisch. De overige 5 originals volgen hierna, met als uitschieters de zowat enige uptempo nummers "My Baby's Dead" en "Swear You're Cheatin'" en, zoals reeds aangehaald "Spirits Up My Friend", opgedragen aan haar partner Reno Jack.
Sunday Wilde is met 'Sunday Wilde & the 1 Eyed Jacks' na een moeilijke periode als muzikante terug haar zelve. Met haar nieuwe band kan ze met een gerust gevoel haar volgende stappen zetten.
" With 'Sunday Wilde & the 1 Eyed Jacks', Sunday Wilde is back as a musician after a difficult period. With her new band she can take the next steps with confidence… " (ESC for Rootstime.be)
Eric Schuurmans
Album track list 'Two' by Sunday Wilde + Reno Jack [2017]:
01. Howling for my Darling [C.Burnett, W.Dixon & add. verse S.Wilde] - 02. Love Contest [C.Singleton, R.McCoy] - 03. Van Horne [D.Sponchia] - 04. Moonlight Rising [JR Frattura] - 05. 5-10-15 Hours [R.Toombs] - 06. Back Lane Man - 07. Rome Wasn't Built in a Day [B.Prudhomme, S.Cooke] - 08. No Matter How Far - 09. I Wanna Do More [J.Leiber, M.Stoller] - 10. Leaving on Your Mind [W.Pierce, W.Walker] - Lyrics/music by: S. Wilde, except where as [noted] © 2019 – Produced by: Reno Jack & John Borra
Album line-up:
Guitars: Steve Koch, Johnny McLeod / Drums: Cleave Anderson / Harmonica: Johnny McLeod / Upright bass & vocs: Reno Jack / Piano & vocs: Sunday Wilde
Album track list 'Sunday Wilde & the 1 Eyed Jacks' [2019]:
01. Evil [Willie Dixon] - 02. Love Is - 03. Dead Man's Clothes - 04. Show Me Mercy - 05. Dead Presidents [Billy Emerson, Willie Dixon] - 06. It Hurts Me Too [Melvin London] - 07. My Baby's Dead - 08. Captured Me - 09. Spirits Up My Friend - 10. Swear You're Cheatin' - 11. I Guess I Didn't Hear You Right – Lyrics/music by: S. Wilde, except where [noted:1,5,6,9] © 2019 – Produced by: Sunday Wilde, Greg Schultz & Mark Saville
Album line-up:
Vocs & keys: Sunday Wilde / Upright bass: Arek (A-Train) Chamski / Drums: Colin Craig / Guitar: Ari (1-4,6,10,11), Greg Schultz (5,8) / Ukelele: Arek (A-train) Chamski (7,10)
Discography Sunday Wilde:
Sunday Wilde & the 1 Eyed Jacks [2019] | Two, with Reno Jack [2017] | Blueberries & Grits  [2016] | He Digs Me  [2014] | He Gave Me A Blue Nightgown  [2012] | What Man?! Oh That Man [2010] | Broken String Of Pearls [2009] | Black Pearls Of Wisdom [2006] |