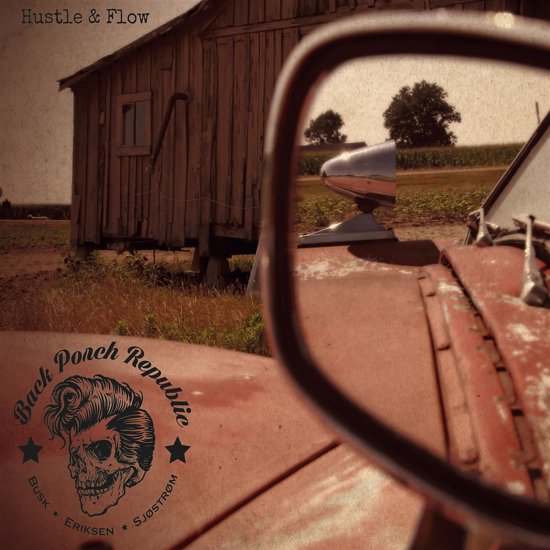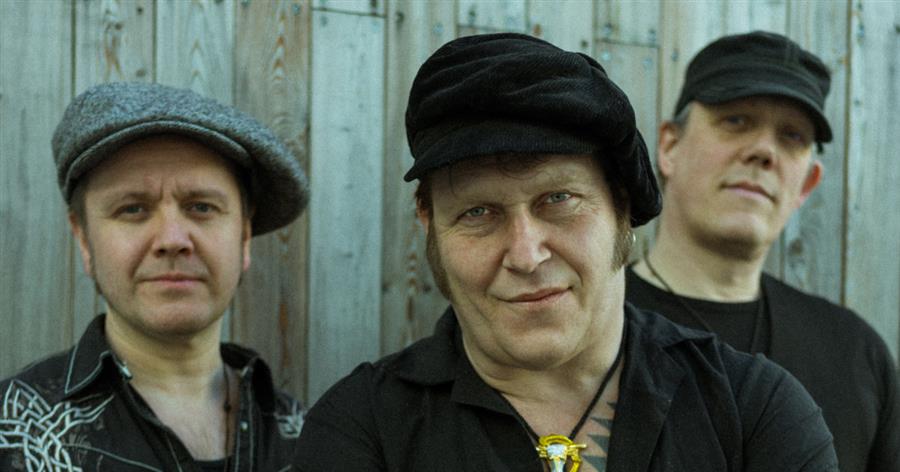 "A lovely album, full of sweet, rocking and stompin' blues…"
Vidar Busk, Daniel Eriksen & Stig Sjøstrøm zijn drie taaie Noren die al jaren muzikaal hun eigen ding doen, maar elkaar ook vinden als trio onder de naam Back Porch Republic. Vidar Busk kennen we van een andere Noor, J.T. Lauritsen die al meer dan twintig jaar de frontman van The Buckshot Hunters is en die met Busk in 1991 The Buckshot Blues Band oprichtte. In 1995 brachten ze hun eerste album 'Buckshot Hunters' uit. In 1999 volgde, op hun eigen Hunters Records label, een tweede album 'My Kind Of Blues'. In 2018 brachten ze al hun zevende studio album 'Blue Eyed Soul Volume 1' uit. Vidar Busk leverde al meerdere soloalbums af en stond ook op het podium en in de studio met zijn True Believers, The Voo Doodz en His Bubble Of Trouble.
Gitarist Daniel Eriksen komt, evenals Busk, uit Langesund, Telemark en heeft vijf soloalbums op zijn naam staan. Percussionist Stig Sjøstrøm komt uit Stathelle, Telemark, en was lid van bands als Lush Life en The Pzydeco Sisters en trad regelmatig met Daniel Eriksen op.
"It's loaded with bluesy anthems about SRV, Swedish New Orleans disco, hill country ballads, boogie, vintage rock 'n' roll and steaming blues with loads of power and humor…"
'Hustle & Flow' is het debuutalbum van het trio. Het zit vol met "blues achtige anthems over SRV, Zweedse New Orleans disco, hill country ballads, boogie, vintage rock 'n' roll en stomende blues met veel kracht en humor…"; waarbij "hun deels smerige, haast garage blues-achtige klanken plaats maken voor al even rauwe Ry Cooder- achtige rhythm & blues".

Wat er bedoeld wordt, hoor je al direct in de opener "Six Strings Down", een Jimmie Vaughan cover, die hier helemaal herwerkt is tot een broeierig Ry Cooder-achtig nummer met garage blues gitaarwerk en afgemeten percussie. De cover van R.L. Burnside "Going Down South" die hierna volgt, klinkt als een stompende, primitieve garage blues met fuzzende en snijdende gitaarriffs. In "Oh Mama" (een nummer van Anders "North Mississippi Osborne") wordt er naar Bo Diddley geknipoogd, waarbij het aanstekeligeritme een verlengde krijgt in de eerste original (van Busk en Marstrander), "Drive On". Het is een nummer met heerlijke meeslepende steelgitaar, dat als afsluiter nog eens instrumentaal herhaald wordt. Het countrysoul nummer "I Love You" is er een met een lekker lome funky groove en "A Little Dab'll Do Ya" (van Busk en Eriksen)is een maf funky blues nummer (dat in feite een commercial voor Brylcreem is!). "Oh Louise" (van John Mooney & Jimmy Hackery) is een "high speed" boogie en "St. James Infirmary" een traditional, een Amerikaans volkslied van anonieme oorsprong. Louis Armstrong maakte het nummer populair met zijn opname uit 1928. De uitvaart van een jazzmusicus begint traditioneel met "St. James Infirmary", gevolgd door een of meer speeches, een solo of beroemd werk van de overleden artiest, nog een of meer speeches en als laatste "When the Saints Go Marchin' In". Hier verandert deze kerkgang in een broeierig mambo. "Evil Train" lijkt alsof het een geslaagde -maar eigenzinnige!- rip-off van Johnny Burnette's "Lonesome Train" is en, "Wrecked By Snooks" had uit het songbook van Ry Cooder-achtige kunnen geleend zijn.
'Hustle & Flow' van Vidar Busk, Daniel Eriksen & Stig Sjøstrøm (aka Back Porch Republic) is een geslaagd Noors blues/roots exportproduct. Het valt op door zijn ongepolijste, niet alledaagse stijl en verschijdenheid. Na een tweede luisterbeurt volgen er onvermijdelijk nog meer!
" 'Hustle & Flow', the Vidar Busk, Daniel Eriksen & Stig Sjøstrøm (aka Back Porch Republic) release is a successful Norwegian blues / roots export product. It stands out for its unpolished, unusual style and variety. After a first and a second listen, even more followed!... " (ESC for Rootstime.be)
Eric Schuurmans
Album track list:
01. Six Strings Down [Neville, Neville, Kolb, Vaughan] - 02. Going Down South [Burnside] - 03. Oh Mama [Osborne] - 04. Drive On - 05. I Love You [Asie Payton] - 06. A Little Dab'll Do Ya - 07. Oh Louise [Mooney] - 08. St. James Infirmary [traditional] - 09. Evil Train - 10. Drive On (instrumental) / Words/music © 2019 by: Busk, Marstrander (4,10), Eriksen (6,9) unless otherwise [noted: 1-3,5,7,8] - Produced by: Kyrre Fritzner & Back Porch Republic
Album line-up:
Vidar Busk: guitar, vocs, baritone / Daniel Eriksen: guitars, vocs / Stig Sjøstrom: drums, percussion / Kyrre Fritzner & Maria Moe: b-vocs
Discography
Vidar Busk, Daniel Eriksen & Stig Sjøstrøm (Back Porch Republic): Hustle & Flow [2019] || Vidar Busk: & His Bubble of Trouble: Troublecaster [2011] || & The Voo Doodz: Jookbox Charade [2007] || & His True Believers: Atomic Swing [1999] | I Came Here to Rock [1998] | Stompin' Our Feet With Joy [1997] || Daniel Eriksen: Tin Roofs & Bottle Trees [2018] | Narrative Boogie [04/2017] | Bad Beat [02/2017] |Moonshine Hymns [2014] | Muddy Days [2010] | Ya Ya [2005] || Stig Sjøstrøm: Tolv Blå, by Kåre Virud, Jan Erik Vold, Baard Slagsvold, Stig Sjøstrøm ‎[2019] | Daniel Eriksen, feat. Stig Sjøstrøm & Grey Goose: A Tribute To Leadbelly (EP) [2013] ||