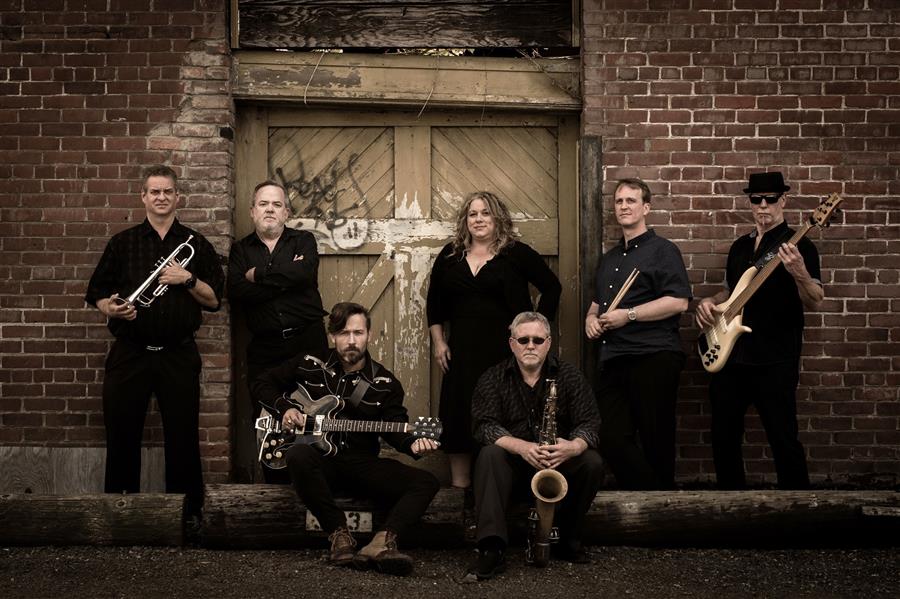 Rae Gordon, in 2011 in Portland, OR, Canada uitgeroepen tot beste vrouwelijke vocaliste van Cascade Blues Association, begon haar zangcarrière in pianobars van Los Angeles en comedyclubs op de beruchte Sunset Strip in West Hollywood, CA. Haar vroege ervaring met openen voor comedians, gaf haar een gevoel voor humor, die ze vandaag aan het publiek overbrengt.
De Rae Gordon Band brengt genomineerde muzikanten samen die haar zijn gevolgd naar de grote en kleine podia van de favoriete festivals van het noordwesten, om hun kenmerkende sound te vormen. Met de band debuteerde Rae in 2013 met 'Blue Lemonade', waarvoor ze de nummers schreef met RGB-gitarist Gaddis Cavenah.
Drie albums later brengt ze deze maand 'Wrong Kind of Love' uit. Het is een album dat ze opnam met de uitgebreide band (Kivett Bednar: gitaar, zang - Ed Pierce: drums - Joseph Conrad: bas & Pat McDougall: keys, zang), inclusief blazers: Allan Kalik: trompet & Scott Franklin: sax. De extra percussie werd door Jimi Bott gedaan.
Op 'Wrong Kind Of Love' presenteert Rae en haar band tien originele blues-soulnummers, variërend van lowdown barroom blues ("Don't Look Now", "How Much I Love You So") tot dance-waardige funk ("Comin' Back for More", xx), van hartverscheurende soulballades ("How You Gonna", "Sea of Blue") tot met slide-doorweekte forse rockers ("Wrong Kind of Love", "Get Right With the World") en opbeurende soul ("Might as Well Be You").
De Rae Gordon Band levert met 'Wrong Kind of Love' een blues soul album af dat genoeg energie vrijgeeft om iedere luisteraar de boost van de dag te geven.
" With 'Wrong Kind of Love', the Rae Gordon Band delivers a blues soul album that generates enough energy to give every listener the boost of the day… " (ESC for Rootstime.be)
Eric Schuurmans
Album track list:
01. Comin' Back for More - 02. Don't Look Now - 03. How You Gonna - 04. Might as Well Be You - 05. Sea of Blue - 06. Wrong Kind of Love - 07. How Much I Love You So - 08. Got to Have You - 09. Last Call - 10. Get Right With the World / Words/music © 2019 by: Pat McDougall (1-4,7,10), w/ Rae Gordan (6,8,9) & Rod Furlott (5) - Produced by: Kivett Bednar
Album line-up:
Rae Gordon: lead vocs / Kivett Bednar: guitar, vocs / Ed Pierce: drums / Joseph Conrad: bass / Pat McDougall: keys, vocs / Allan Kalik: trumpet / Scott Franklin: sax & Jimi Bott: add. percusion
Discography Rae Gordon Band:
Wrong Kind of Lock [2019] | Better Than I Was [2017] | Dirty Flowers [2015] | Blue Lemonade [2013] |