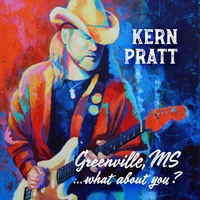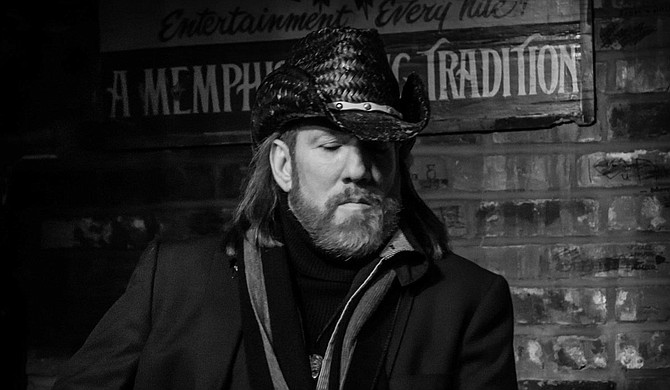 " Grew up with the blues, living it, breathing it… "
Kern Pratt werd geboren in Greenville, MS en groeide er op met de blues. Als je muziek ademt, ervaart en wordt, dan ga je die ook zelf spelen. Kern is een emotionele kunstenaar en een man, die ​​zijn gevoelens dicht bij het oppervlak draagt en ze op uiteenlopende manieren vertaalt  in zijn muziek. Op basis van levenservaringen en gebeurtenissen, schrijft Pratt over de blues en zingt hij. Hij deelt gevoelens en emoties die waarheidsgetrouw, rauw en transparant zijn.
Voor zijn nieuwe album 'Greenville, MS… what about you?' schreef Kern drie nieuwe songs en coverde hij er zeven. "Loving that Feeling", het openingsnummer (en een van drie originals), gaat over een goede tijd die in het verleden ligt, terwijl "Torn Between Love and Hate" het tweede eige nummer is, over een slechte tijd in zijn leven. Hij schreef ook "Something's Gone Wrong" na een discussie met zijn eega, terwijl hij zich klaarmaakte voor de studio en dit album. Kern koos ervoor om een ​​aantal van zijn favoriete nummers te coveren die dezelfde doelen bevatten, waaronder "Baby's Got Another Lover" van Mick Kolassa, een nummer over de verslaving van een partner, Larry Van Loon's "Rita", een ander nummer over verslaving, evenals andere nummers die verhalen vertellen uit het echte leven. Bobby Alexander is ook een van zijn favoriete componisten. Van hem koos hij  "Hard Working Man" en "NOLA". Het album wordt afgesloten met het eerbetoon van Kern aan Bobby Rush. Op zijn nummer "Chicken Heads", wordt Kern begeleid door Endless Blues Records' collega Jeff Jensen en zijn band (Bill Ruffino & David Green).
Op 'Greenville, MS… what about you?' van Kern Pratt kan je, in elke noot die hij zingt en in elke slag van de gitaar, de emoties voelen. Kern Pratt heeft de blues en hij laat het horen op zijn nieuwe album. Als hij speelt, komen de blues tot leven!
" Kern Pratt has the blues and he shows that on his new album 'Greenville, MS… what about you?'... " (ESC for Rootstime.be)
Eric Schuurmans
Album track list:
01. Loving That Feeling - 02. Hard Working Man [Bobby Alexander - 03. Baby's Got Another Lover [Mick Kolassa] - 04. Torn Between Love and Hate - 05. Something's Gone Wrong - 06. Rita [Larry van Loon] - 07. Way She Wears Her Clothes [Virgil Brawley] - 08. NOLA [Bobby Alexander, Owen Hale, Tommy Miller] - 09. Whatcha Gonna Do? [Danny Rhodes] - 10. Chicken Heads [Bobby Rush] / Words/music © 2019 by: Kern Pratt (1,4,5), unless otherwise [noted]
Album line-up:
Kern Pratt: VOCAL, GUITARS / Bob Dowell: BASS, KEYBOARD, TROMBONE, SYNTH, GUITAR / Denise Owen: VOCAL (8) BACKGROUND, VOCAL (6,10) / Bobby Walker: RHYTHM GUITAR, DRUMS (1) / Marc Franklin: TRUMPET (6) / Kris Jensen: TENOR & BARITONE SAX (6) / James Evans: TENOR SAXOPHONE (6) / Shannon Goree: DRUMS (3,4,5,6,7) / Nelson Blanchard: ORGAN (2,9) BACKGROUND VOCALS (6) / Chris Gill: SLIDE GUITAR (1) / Tommy Miller: BASS (8) / Clayton Ivey: ORGAN (2) / Owen Hale: DRUMS (2,8) / Jeff Jensen: GUITARS (10) / Bill Ruffino: BASS (10) / David Green: DRUMS (10)
Discography Kern Pratt (and the Accused*):
Greenville, MS… what about you? [2019 | Hitchhike [20xx] | *Somewhere South of Memphis [2002] |