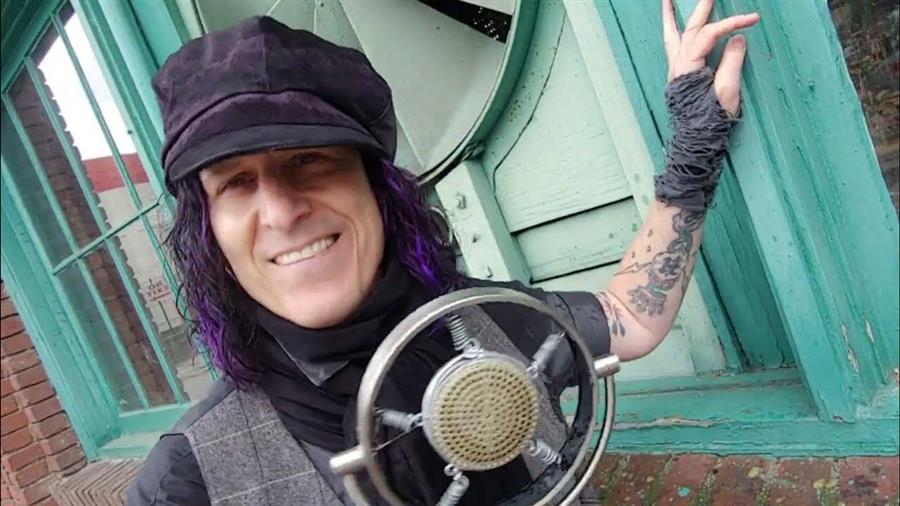 "Joe Normal is quickly emerging as a significant Blue-collar Singer Songwriter with a Glam Rock heart... This is GLAMERICANA…"
Joe Normal is kortweg, géén "alledaagse" artiest. Deze singer-songwriter en multi-instrumentalist treedt regelmatig op in grote concertzalen en amfitheaters, maar is ook thuis in het vertellen van verhalen in intieme cabarets en theaters als een solo-act met alleen een akoestische gitaar en mondharmonica. 'Public Works' is al Joe Normal's volgende -de tel ben ik al langer kwijt- nieuwe studio album.
Joe Normal's 'Public Works' is een eerbetoon aan zijn geboorteplaats Elizabeth, een stad in "Garden State", New Jersey. Het is een plaats die zowel bekend staat om zijn belang in de revolutionaire Amerikaanse geschiedenis en industrie, als om zijn beruchte strijd met milieukwesties en misdaad. Met nummers als "Warinanco Pond", "Small Town Factory", "Living In the Borough" en "Bayway Refinery (At the Refinery)" verheerlijkt Joe tegelijkertijd de schoonheid en nostalgie van zijn Elizabethtown en veroordeelt hij de harde onaangenaamheid en reputatie ervan. Net zoals de Garden State bekend staat om zijn gevarieerde mix van culturen, mensen en invloeden, mengt een mengelmoes van muzikale smaken van Americana, Glam en Folk Rock zich vrij bevredigend, om het geluid van Joe Normal te definiëren. Dit is GLAMERICANA.
"This collection of stories and scenes draws its inspiration from working class life in the North East…"
Joe Normal schreef alle nummers zelf, hij voerde ze zelf ook volledig uit en was zelf de producer. Joe is dat soort tekstschrijver en muziekartiest met een unieke visie, van het soort met enige expressie en doe-het-zelf-ethiek die je zou verwachten van een pottenbakker of schilder, die tastbare werken met hun eigen hand tovert. Joe's is erg "subtiel" met sociale commentaren. Hij snijdt onderwerpen als werknemersrechten, criminalisering van de thuislozengemeenschap en zelfmoordpreventie aan, terwijl hij luisteraars een heerlijk humoristische oppepper biedt op "Setbacks" en "Summer Jobs", twee herkenbare verhalen over de ellende van werkende mensen. Met een zelfverklaarde empathie en liefde voor de gewone, alledaagse Jan en alleman, wil Joe op "We Are the Normal" en "The Unsung Heroes that Time Never Knew" een verbeteraar en stem zijn voor de minderbedeelden, voor de underdog, de openbare burgerij die hunkert naar authentieke r'n'r en relevante verhalen. Twee nummers benadrukken Joe's meer romantische kant: "New England Girl" en "Is It My Imagination". Het zijn ballades die flirten met country en Folk/Pop. Ze zullen zeker de amoureuze kant van luisteraars aanspreken.
"Also on 'Public Works', Joe Normal is still the singer and storyteller with an opinion, that never gets boring at any time…" (ESC, Rootstime.be)
Eric Schuurmans
10 CD's te winnen!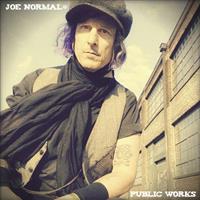 Wil je daar kans op maken, dan mail je ons gewoon even:
je naam, je adres en de vermelding: JOE NORMAL
Binnen een aantal weken wordt uit alle inzendingen de gelukkigen getrokken.
Wij hopen dat u massaal Rootstime - hier - zult mailen
De winnaars worden per mail verwittigd.
'PUBLIC WORKS': tracklist: 01. Small Town Factory – 02. Setbacks – 03. New England Girl – 04. I Ain't No – 05. Living In the Borough – 06. Is It My Imagination – 07. Summer Jobs – 08. Warinanco Pond – 09. Ya Gotta Open Your Heart – 10. We Are the Normal – 11. The Unsung Heroes That Time Never Knew – 12. Bayway Refinery (At the Refinery) | Music/Lyrics: Joe Normal | Producer: Joe Normal | Credits: Joe Normal: vocs & all instruments
Discography JOE NORMAL (w/THE ANYTOWN'RS*):New England Girl (ep,#4) [04/2023] | Public Works [03/2023] | From Anytown In the USA* [02/2023] | Christmas In a Blue Color Town (ep,3#) [12/2022] | Joe Normal Sings John Lennon [10/2022] | Pink Butterfly (Reimagined) (ep,#4) [2022] | Ya Gotta Open Your Heart (single) [08/2022] | This Is Your Live (And Your Distiny's Calling)* [02/2022] | Stuck In a Job* [01/2022] | Christmas, Christmas, Come and Save Us / December 1980 [11/2021] | Setbacks (single) [09/2021] | Stand Up! / This Your Live (And Your Distiny's Calling) [08/2021] | Summer Jobs (single) [07/2021] | We're the Normal (single) [04/2021] | Bringing Me Down / All the Money In the World, Hutch ft. Joe Normal [02/2021] | The Hutch Years [01/2021] | When Johnny Comes Marching Home / America (The Beautiful), Hutch ft. Joe Normal [01/2021] | Living In the Borough (single) [11/2020] | Oh Joko! (single) [10/2020] | U Say (single) [09/2020] | Thank You Girl (single) [07/2020] | As the Rain Beat Down On Our Town (single) [03/2020] |