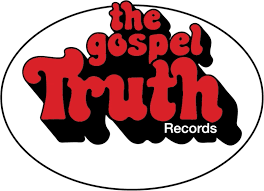 .
 "Stax' tribute to the Gospel Truth Records…"
Stax Records zette in haar label cataloog -n.a.v. de éérste digitale releases- met de publicatie van 25 albums (van o.a. The Rance Allen Group, Reverend Lee Jackson, Charles May & Annette May Thomas, Rev. Maceo Woods & The Christian Tabernacle Concert Choir), de muziek van haar dochteronderneming The Gospel Truth Records publiek in de kijker. De albums verschenen doorheen het voorbije jaar wekelijks in chronologische volgorde in hun cataloog. Naast deze digitale heruitgaven, bevatte de campagne ook een singlescompilatie, die in september op dubbele cd uitgebracht werd. In januari verscheen de reeks op drie lp's (vinyl), plus verschillende afspeellijsten en nieuwe videocontent.
"The Gospel Truth is een essentieel onderdeel van Stax' blijvende nalatenschap en markeert een mijlpaal in de geschiedenis van de gospelmuziek…"
De singlescompilatie van The Gospel Truth Records is de allereerste complete collectie van alle 34 singles die tussen 1972 en 1974 zijn uitgegeven. De compilatie bevat diepgaande liner notes van Jared Boyd, een Journalist en NPR-radiopresentator uit Memphis, die nieuwe interviews opnam met Al Bell, de baanbrekende gospelartiest Rance Allen en Mary Peak Patterson, die hielp bij het opzetten van het label.
Op de cd-sampler voor de pers die we kregen en die we hier bespreken, staat een selectie van 13 tracks, waarvan acht uit de The Gospel Truth digitale album releases komen en vijf uit de singles collectie. Uit de albums koos men voor o.a. werk van de drie broers uit Michigan -met invloeden van Motown, Philly-soul en hedendaagse pop en R & B- van de Rance Allen Group en het soulvolle "What is This?". In pure gospel stijl doet Reverend Lee Jackson "Jesus Will Fix", heel overtuigend klinken The Howard Lemon Singers in "Glory, Glory, Since I Laid My Burden Down" en The Marlon Gaines Singers in "The Lord is Blessing Me" en dan weer opgewekt en aanstekelig Reverend Maceo Woods & the Christian Tabernacle Concert Choir in  "Jesus Can Work it Out". Louise McCord rondt, na de Hammond intro, heel soulvol af met "How I Got Over".
Uit de singles compilatie kozen ze van The Peolple's Choir of Operation Push: "He Included Me", van The Rance Allen Group: "Up Above My Head", van Charles May & Annette May Thomas: "Satisfied", van Joshie Jo Armstead heel overtuigend: "Ride Out the Storm" en als afsluiter van The Rance Allen Group: "Gonna Make it Alright".
Stax creatief directeur Larry Shaw gaf aan de releases hetzelfde kwaliteitskeurmerk als de frontlinie Stax-producten. Na meer dan twee dozijn albums en singles wierp Gospel Truth zijn net verder dan de klassieke zwarte Amerikaanse gospeltraditie, met Indiase meditatieve leringen (Blue Aquarius) en witte rootsmuziek (The Commanders). De Stax' releases van The Gospel Truth bewijzen het belang van de klassieke gospelmuziek in de geschiedenis van de Amerikaanse roots muziek.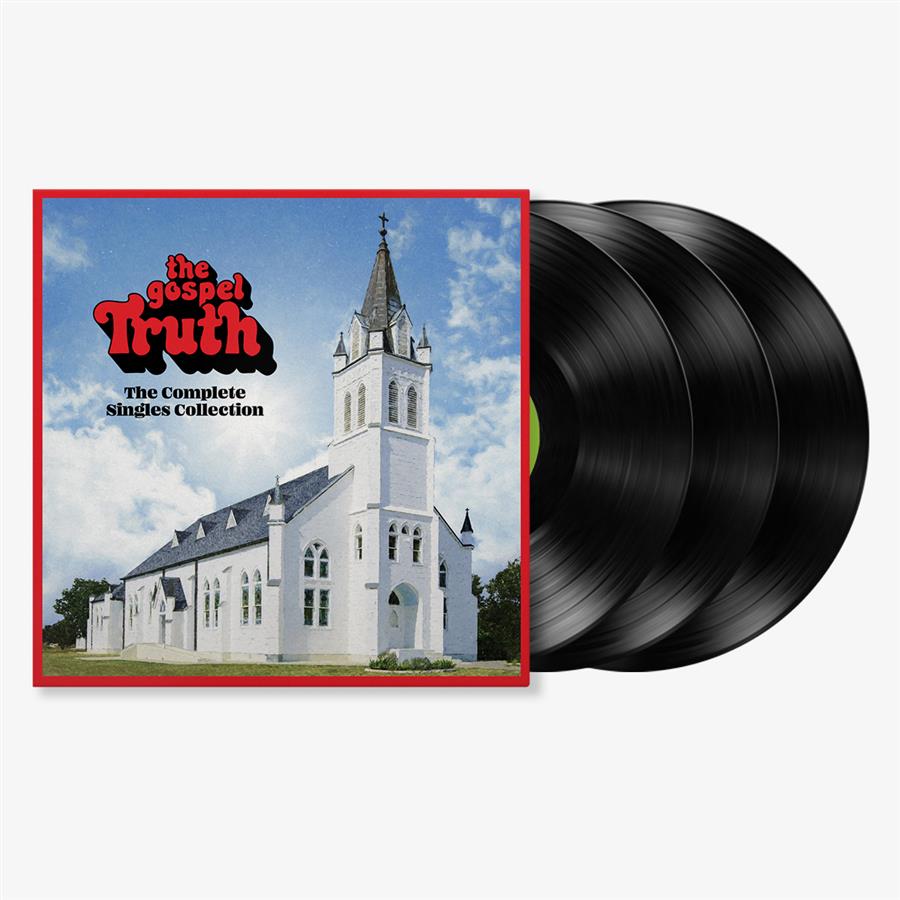 "The Stax' releases of The Gospel Truth prove the importance of classical gospel music in the history of American roots music…" (ESC – rootstime.be)
Eric Schuurmans
10 cd's te winnen!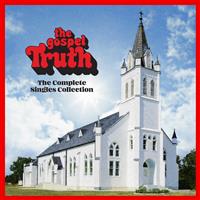 Wil je daar kans op maken, dan mail je ons gewoon even:
je naam, je adres en de vermelding: THE GOSPEL TRUTH
Binnen een aantal weken wordt uit alle inzendingen de gelukkigen getrokken.
Wij hopen dat u massaal Rootstime - hier - zult mailen
De winnaars worden per mail verwittigd.
Album track list: Tracks selected from The Gospel Truth digital album releases: 01. The Rance Allen Group: What is This? – 02. Reverend Lee Jackson: Jesus Will Fix – 03. Charles May & Annette May Thomas: Search Me Lord – 04. The Howard Lemon Singers: Glory, Glory, Since I Laid My Burden Down – 05. The Marlon Gaines Singers: The Lord is Blessing Me – 06. Reverend Maceo Woods & the Christian Tabernacle Concert Choir: Jesus Can Work it Out – 07. The Henry Jackson Company: When It's All Over – 08. Louise McCord: How I Got Over / Tracks selected from The Gospel Truth the complete singles collection: 09. The People's Choir of Operation Push: He Included Me – 10. The Rance Allen Group: Up Above My Head – 11. Charles May & Annette May Thomas: Satisfied – 12. Joshie Jo Armstead: Ride Out the Storm – 13. The Rance Allen Group: Gonna Make it Alright / ℗ & © 2020 | Album/compilation credits: see album tracks
2020 Releases THE GOSPEL TRUTH: March 13: The Rance Allen Group: Rance Allen Group | March 20: Reverend Lee Jackson: At Calvary | March 27: Reverend Maceo Woods & the Christian Tabernacle Choir: In Concert | April 3: Maceo Woods & the Christian Tabernacle Concert Choir: Jesus People | April 10: Reverend J.D. Montgomery & The Mt. Carmel Choir: God's Newspaper | April 17: Reverend Maceo Woods & the Christian Tabernacle Concert Choir: God Save Your People |  April 24: The Howard Lemon Singers: Message for Today | May 1: The Rance Allen Group: Truth is Where It's At | May 8: Reverend Bernard Avant & The St. James Gospel Choir: Reverend Bernard Avant & The St. James Gospel Choir | May 15: Louise McCord: A Tribute to Mahalia Jackson | May 22: The Commanders: Walk with Me | May 29: The Marion Gaines Singers: This Too is Gospel  | June 5: Charles May & Annette May Thomas: Songs Our Father Used to Sing | June 12: Clarence Smith: Whatever Happened to Love | June 19: The Gospel Artistics: The Gospel Artistics | June 26: Rev. T.L. Barrett & The Youth for Christ Choir: I Found the Answer | July 3: The Henry Jackson Company: The Henry Jackson Company | July 10: The People's Choir of Operation Push: The People's Choir of Operation Push | July 17: Reverend Maceo Woods & the Christian Tabernacle Concert Choir: A New Dawning | July 24: Blue Aquarius: Blue Aquarius | July 31: Bob Hemphill & The Commanders: Everybody Will Be Happy | August 7: The Rance Allen Group: Brothers | August 14: The Howard Lemon Singers: I Am Determined | August 21: The Marion Gaines Singers: Leaning on the Everlasting Arms | August 28: Reverend Maceo Woods & the Christian Tabernacle Concert Choir: Goodbye Loneliness, Hello Happiness |