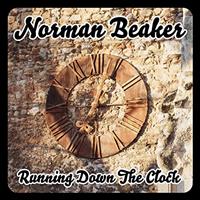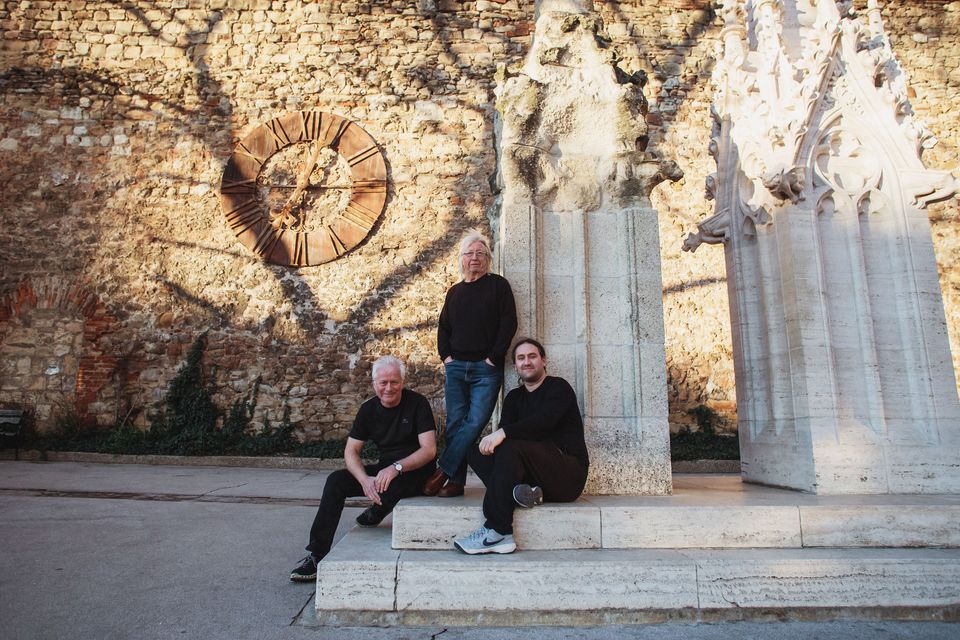 " Norman is like a white Freddy King… " (BB King)
Norman Beaker (geboren in 1950 in Manchester, UK, als Norman Hume) is een bluesgitarist, zanger, songwriter, bandleider en producer die vanaf het begin van de jaren zeventig actief is in de Britse blues scene. In januari 2017 werd Beaker (pas de achtste Britse legende) in San Diego, Californië als "Legendary Blues Artist from England" -gezien betekenisvolle bijdragen aan de bluesmuziek- opgenomen in de lijst van de Blues Hall of Fame, waar hij schittert tussen artiesten als Eric Clapton, Jack Bruce, Mick Jagger, Keith Richards, Peter Green, John Mayall en Jeff Beck. Beaker is ondertussen ook lid -een soort van "ambassadeur" van de blues- van de Blues Federation UK.
Als frontman tourde hij met de Norman Beaker Band en stond hij in de studio met vele blues artiesten, waaronder Graham Bond, Jack Bruce, Chuck Berry, Jimmy Rogers, Alexis Korner, Buddy Guy, Lowell Fulson, Fenton Robinson en B. B. King. Beaker toerde zelf regelmatig (ondertussen al zo'n 20 jaar!) met Chris Farlowe, Larry Garner en Van Morrison. Hij heeft als sessiegitarist meegewerkt aan vele opnames, waaronder Jack Bruce, Lowell Fulson, James Booker en Van Morrison.
De Norman Beaker Band bestaat verder uit: John Price (bas), Steve Gibson: (drums), Nick Steed (piano, orgel) & Kim Nishikawara (sax).
Norman Beaker bracht onlangs (als opvolger van 'We Se Us Later', 2017) het album 'Running Down the Clock – 50th Celebration Year' uit. Het werd een album met niet minder dan 18 tracks (1u02) dat opgenomen werd in Sound Station Recording Studio, Zagreb, Kroatië in januari 2020, met het Norman Beaker Trio (Beaker – Price – Andjelkovic). Het album vat de invloeden, gaande van rock, blues, jazz, soul, gospel, rockabilly, funk tot crossovers, samen die Beaker de voorbije 50 jaar onderging. Alle nummers werden geschreven door Norman Beaker en geproduceerd door Beaker, John Price en Leo Andjelkovic.

De nummers op 'Running Down The Clock' geven tekstueel weer wat er in onze moderne tijd gebeurt. De tracklist met een mix van meerdere soorten rock, ballades en boogie, is verrassend, contrasterend en blijft samenhangend. Beaker opent met "Take Me to the Pleasuredome" dat door het opgelegde ritme en Beaker's zang je al direct mee op sleeptouw neemt. Het funky "What Am I Doing Here" blijft je nog even in de greep houden en in de ballade "What We Do For the Blues" doet Beaker ons een (autobiografisch) verhaal over zijn inbreng aan de Blues. Typisch Brits en poppy (in de stijl van Bryan Ferry en Dire Streets) zijn "My Great Escape" en "Take It Or Leave It". "She Heals My Soul" is een mooie emotionele ballade, "In Your Hands" een portie uptempo countryrock (genre McClinton) en "Long Before You Came Along" de boogie (stijl ZZ Top) die hier nog ontbrak. In het hypnotiserende "Digital Curse" haalt hij uit naar de sociale media, wegdromen kan je op "Summer Song" en "Heart Of Stone" waarbij een bossa nova dansen mag. Denk niet dat de stekker er dan al uit gaat, want er is nog de rocker "Running Down the Clock", "Feeling From the Start" of "K.O.D", die je zeker swingen doen. Het doek valt na "She Comes with a Warning" waarin Boris Hrepic-Hrepa (een van de gasten) ingetogen op mondharmonica zijn ding nog even doet. 
'Running Down the Clock' is naast een overzichts-/jubileumalbum, vooral een album dat nog eens samenvat hoe boeiend Norman Beaker al decennialang als muzikant is. Ontdek in een uur de master "himself", Norman Beaker en al zijn stijlen en kwaliteiten.   
" 'Running Down the Clock – 50th celebration year' is next to an overview / anniversary album, especially an album that once again summarizes how fascinating Norman Beaker has been as a musician for decades. Discover the master himself, Norman Beaker and all his styles and qualities in an hour… " (ESC for Rootstime.be)
Eric Schuurmans
10 cd's te winnen!
Wil je daar kans op maken, dan mail je ons gewoon even:
je naam, je adres en de vermelding: NORMAN BEAKER
Binnen een aantal weken wordt uit alle inzendingen de gelukkigen getrokken.
Wij hopen dat u massaal Rootstime - hier - zult mailen
De winnaars worden per mail verwittigd.
Album track list: 01. Take Me to the Pleasuredome – 02. What Am I Doing Here – 03. What We Do for the Blues – 04. Making it Up – 05. My Great Escape – 06. Take It or Leave It - 07. She Heals My Soul - 08. In Your Hands - 09. Long Before You Came Along - 10. Digital Curse - 11. Summer Song - 12. Heart of Stone - 13. Running Down the Clock - 14. Lady of The Moon - 15. Feeling from The Start - 16. K.O.D - 17. Change to Us - 18. She Comes With A Warning / All songs written by: Norman Beaker, or as [noted] © 2020 - Produced by: Norman Beaker, John Price & Leo Andjelkovic | Album credits: Norman Beaker: vocs, guitars / John Price: bass, b-vocs / Leo Andjelkovic: drums, b-vocs & Guests: Nick Steed: piano, Hammond (7,11), Antonija Vrgoc Rola: b-vocs (2), percussion (2,13), James Perri: b-vocs (2), Boris Hrepic-Hrepa: harmonica (18)
Discography NORMAN BEAKER (TRIO*/BAND): Running Down the Clock* – 50th Celebration Year, w/ John Price & Leo Andjelkovic [2020] | We See Us Later, by Norman Beaker Band [2017] | Live in Belgrade*, by Norman Beaker Blues Trio [2015] | Between the Lines, w/John Price [2013] | A Good Night in Vienna, by Larry Garner & The Norman Beaker Band (Recorded at Reigen, Vienna on 16 April 2013) [2013] | Live @ the Tivoli, by Larry Garner, Norman Beaker & Friends (Recorded @ The Tivoli Theatre, Wimborne on 8 October 2009) [2013] | Who's He Calling Me Him? [2002] | The Older I Get…, the Better I Was [1999] | Confessin' the Blues [1997] | Modern Days, Lonely Nights (variant title of above) [1989] | Into the Blues [1989] | Modern Days, Lonely Nights [1989] | Blue Blood – Morning After [1971] |