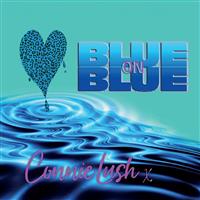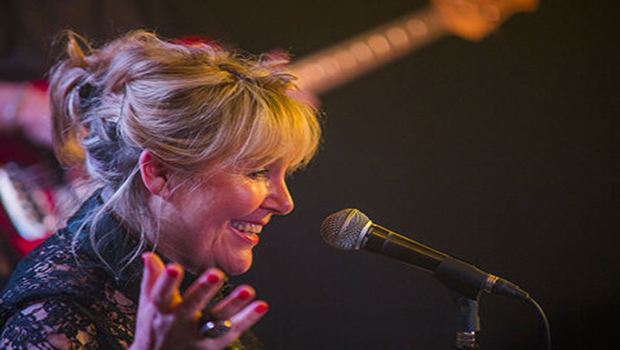 " From Moscou to LA… "
Al vijf keren won Connie Lush als "Best Female Vocalist Uk" en twee keer won ze tijdens de uitreiking van de Blues Trophies Awards, de "European Blues Vocalist of the Year". Connie groeide op in Liverpool en zong al vanaf haar vijfde in kerk- en schoolkoren. Zingen was nooit een carrièreoptie, en Connie wilde dat ook niet totdat ze bassist Terry Harris ontmoette, die Connie overhaalde om op het podium te stappen.
Singer-songwriter Connie Lush debuteerde in de blues scène voor publiek op het Great British R&B Festival in Colne en trad ondertussen op in meer dan 30 landen. Enkele van de meer memorabele gelegenheden waren: nachtclub The Bitter End van Fred Weintraub in Manhattan, NY (een opstap voor vele muzikanten), op Hollywood Boulevard, Beale Street, in de wereldberoemde Royal Albert Hall in London met BB King en Glastonbury. Connie is ook bekend als DJ en onvergetelijke performer.
Connie's muzikale invloeden zijn breed en omvatten Ray Charles, John Lee Hooker en Maria Callas. Ze is ook dol op jazz, wat duidelijk te zien is aan haar toneeluitvoeringen. In haar vroege carrière nam ze vijf White Label-albums en een album met garage- en soulmuziek op in de jaren negentig. Daarnaast heeft ze de zang verzorgd voor de themamuziek van verschillende televisieprogramma's en voor British Handmade Films. Haar band bestaat uit: Terry Harris, bassist en echtgenoot van Connie Lush; Roy Martin, freelance drummer (vergezelde o.a. Snowy White van Pink Floyd, Aretha Franklin, James Morrison, Patricia Kaas) & gitarist, tv-filmmaker Steve Wright (King King, Aynsley Lister, Brothers Grooves).
In het voorbije jaar verscheen 'Blue on Blue', een album waarvoor ze met haar man Terry Harris nieuwe nummers schreef. De uitvoering van de nummers, die vaak heel intiem en akoestisch zijn, is stripped down waarbij de piano van Marcel Illetschko en de trompet van Tony Peers voor de bluesy tot jazzy ondersteuning zorgen. Veel emotie zit er in de opener "Careless Love", een jazztraditional van W.C. Handy/Spencer Williamsen "Can We Love Again", de eerste original waarin Connie vocaal schittert. Verrassend is daarna Connie's akoestische versie (met John Lewis op gitaar) van de cover van het Little Feat nummer "Roll' Em Easy". "It Hurts So Bad" is een sfeervolle pianoballade met sterke soulvolle zang en de stemmige cello van Satin Beige Chousmer. In "You Don't Know Me", een cover van het Cindy Walker/Eddy Arnold nummer uit 1955, zingt Connie een intiem jazzy duet met Thomas Lang. Ook haar "Unfaithfully Yours" die dan volgt, is een sfeervolle ballade met zachte accordeon klanken van Paul Schuberth en een zacht huilende slidegitaar. Heel bijzonder en intrigerend is de gekende Blind Willie Johnson's cover/traditional "Nobody's Fault But Mine". Hier, enkel begeleid door de funky drums van Rick Farlow, zet Connie een dreigende en vooral bluesy versie neer. "You Can't Make Me Stay" is opnieuw een intieme jazzy ballade in de beste Billie Holiday traditie, met in de achtergrond Peers' fragiel, zacht geblaas. De traditional "Trouble So Hard" is een cover van het Vera Hall nummer. Adell Hall Ward (1902-1964) is een Amerikaanse zanger, geboren in Livingston, Alabama. Ze is het best bekend om haar lied uit 1937. In deze emotionele gospelachtige blues met donkere, trage begeleiding waarin de snijdende bluesy akoestische gitaar van John Lewis er bovenuit springt, bouwt Connie de spanning langzaam op. "Blame (It All on Me)" draagt Connie met veel overgave op aan haar moeder Marylou. De nog geen minuut durende afsluiter "Blue Blue" wordt opgedragen aan de eerste blueszangeressen, die het meestal alleen met hun stem, een kleine vergoeding en, soms met een trompettist moesten doen bij hun optredens. Dit breekbaar nummer brengen Connie en Peers met een ongelofelijke flair, wat voor het nodige kippenvel zorgt.
Het vierde album van Connie Lush 'Blue on Blue' is een erg persoonlijk en vooral uiterst intiem, bluesy album. Dit is waar het in "less is more" werkelijk om gaat!...
" Connie Lush's fourth album 'Blue on Blue' is a very personal and above all extremely intimate, bluesy album. This is what "less is more" is all about!... " (ESC for Rootstime.be)
Eric Schuurmans
10 cd's te winnen!
Wil je daar kans op maken, dan mail je ons gewoon even:
je naam, je adres en de vermelding: CONNIE LUSH
Binnen een aantal weken wordt uit alle inzendingen de gelukkigen getrokken.
Wij hopen dat u massaal Rootstime - hier - zult mailen
De winnaars worden per mail verwittigd.
Album track list:
01. Careless Love [W.C. Handy/Spencer Williams] - 02. Can We Love Again* - 03. Roll' Em Easy [Lowell George] - 04. It Hurts So Bad* - 05. You Don't Know Me [Eddy Arnold/Cindy Walker] - 06. Unfaithfully Yours - 07. Nobody's Fault But Mine [Blind Willie Johnson - traditional] - 08. You Can't Make Me Stay [w/John Lewis] - 09. Trouble So Hard [traditional] - 10. Blame (It All on Me) [w/Stephen Wright/Roy Martin] - 11. Blue Blue / Words/music © 2020 by: Connie Lush w/ Terence Harris*, unless otherwise [noted] - Produced by: Connie Lush, terry Harris & Peter Guschelbauer
Album line-up:
Connie Lush: vocs / Marcel Illetschko: piano / Thomas Lang: vocs (5), b-vovs (9) / John Lewis: guitars / Tony Peers: trumpet / Paul Schuberth: accordion / Satin Beige Chousmer: cello / Rick Farrow: drums (7)
Discography Connie Lush (Band):
Blue on Blue [2019] | Renaissance [2015] | Send Me No Flowers [2011] | Giving Away (12" single) [xx] | Blues Shouter – Live, Import [2003] | Connie Lush & Blues Shouter - Live At The Cavern Club Liverpool [2006] |  Unfaithfully Yours [2002] | Connie Lush & Blues Shouter - Live At The Royal Albert Hall [1999] | The Sound Foundation with Connie Lush - Spell On You ‎(12") [1993] | Ready for Love (12") [1992] | Hard (Sex) [1991] |