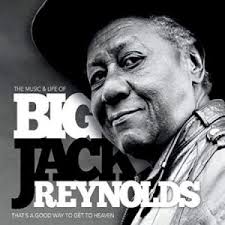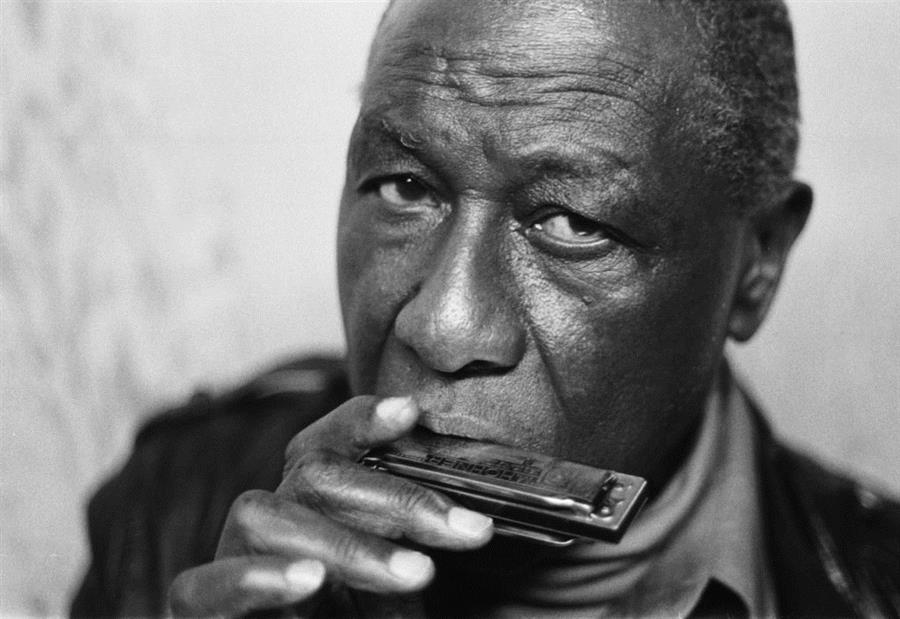 " Jack was not a simple one, but the real deal!... "
Marshall "Big Jack" Reynolds (1931-1993) was een echte bluesman maar geen "grote" bekende in de blueswereld. Hij was een man met een mysterieus verleden, een dynamisch temperament, een klein hart en een schriele mondharmonica. Hij heeft in zijn leven nooit nationaal succes gekend, maar zijn diepe blues maakten hem tot een legende voor kenners van rootsmuziek. Big Jack was een voorbeeld voor veel opkomende muzikanten in de Detroit en Toledo area.
Big Jack Reynolds is geboren in 1921 en verhuisde begin jaren '60 naar Detroit om er te gaan werken. Al in 1962 maakte hij opnames. Hij bleef optreden tot in de jaren '90. Reynolds overleed in 1993. Zijn geboorteplaats is Detroit of ergens in Arkansas, hij groeide op in Albany, Georgia en heeft gewoond in Detroit en Toledo.
"Third Street Cigar Records presents the story of a great unsung American bluesman: Marshall "Big Jack" Reynolds. Jack was the real deal!."
Third Street Cigar Records bracht recent een cd/dvd uit om deze "vergeten" bluesman ergens in eer te herstellen en onder de aandacht te brengen. Op de cd staan twintig nummers en op de dvd staat een 80 minuten durende documentaire over het leven van Reynolds. Hij speelde zowel gitaar als mondharmonica en vooral hierop blonk hij uit. De eerste twaalf nummers zijn opgenomen met de band, waarmee hij in de tachtiger jaren werkte. Het zijn eigen nummers als "You Better Leave That Woman Alone", "Poor Boy" en  "Hot Potato" en, bekende bluesnummers als Jimmy Reed's "Honest I Do", James Moore's (Harpo Slim's) "Scratch My Back", Reed's "Shame, Shame, Shame" en BB King's "Rock Me Baby". Nummers, waar Reynolds een eigen draai aan weet te geven. Sommige als Muddy's "She Moves Me" en "In My Room" zijn nog nooit eerder uitgebracht. Op de overige acht nummers is Jack solo te horen. Sommige ervan met begeleiding ("Made It Up in Your Mind", "I Had a Little Dog") en enkele uitsluitend Jack en zijn harmonica ("Gonna Love Somebody", "She Must Be a Millionaire").
Het label heeft dus niet alleen al zijn opnames op één cd verzameld, ze voegen ook zijn carrière toe op een begeleidende dvd. De dvd bevat een documentaire over het leven van Big Jack Reynolds en staat vol met verhalen over hem. Hij werkte onder meer samen met mensen als John Lee Hooker, Sonny Boy Williamson II en Bobo Jenkins. Ook zien we hem tijdens een tv-optreden, dat blijkbaar het enige wat er van hem is. De dvd bevat live opnames uit 1987 met Big Jack die "Been Down So Long" en "She Must Have Ben A Millionaire" performt in een juke-joint. Ook de interviews met Eddie Shaw en de legendarische Harmonica Shah uit Detroit, zijn memorabel. Er is zelfs een fragment van livevideo van Sir Mack Rice die "Mustang Sally" speelt met The Dynatones uit 1988.
Zoals het spreekwoord "onbekend maakt onbemind" was Marshall "Big Jack" Reynolds dat als blues man en harmonicaspeler. Deze hommage van Third Street Cigar Records maakt al veel goed.
" The saying "unknown makes unloved", counted certainly for Marshall "Big Jack" Reynolds as a blues man and harmonica player. This homage from Third Street Cigar Records is already making up for a lot… " (ESC for Rootstime.be)
Eric Schuurmans
10 cd's te winnen!
Wil je daar kans op maken, dan mail je ons gewoon even:
je naam, je adres en de vermelding: BIG JACK REYNOLDS
Binnen een aantal weken wordt uit alle inzendingen de gelukkigen getrokken.
Wij hopen dat u massaal Rootstime - hier - zult mailen
De winnaars worden per mail verwittigd.
Album track list:
01. Honest I Do* [J.Reed] - 02. You Better Leave That Woman Alone - 03. Go On to School [J.Reed/Abner] - 04. Scratch My Back [Moore] - 05. Shame, Shame, Shame [J.Reed] - 06. Help Me [Williamson] - 07. Mean Old Peolple - 08. Walk On Up (But Keep That red Dress On) - 09. Poor Boy - 10. Ah'W Baby [Jacobs] - 11. Hot Potato - 12. Rock Me Baby [King/Josea] - 13. Gonna Love Somebody - 14. Going Down Slow [Oden] - 15. In My Room* - 16. Made It Up in Your Mind [with Bell/Hamilton] -17. I Had a Little Dog - 18. She Moves Me* [Morganfield] - 19. You Won't Treat Me - 20. She Must Be a Millionaire / *Previously unreleased anywhere
Words/music © 2019 by: Reynolds, unless where else [noted:1,3-6,10,12,14,18] - Produced by: Larry Gold
Album line-up:
Marshall "Big Jack" Reynolds: vocs (all), harmonica (1-10,13-20), guitar (7,11) / Larry Gold: guitar (1-6,8-12) / Johnny "Hifi" Newmark: bass (1-3,5,6,8-10,12) / Slim Tim Gahagan: drums (1-3,5,6,8-10,12) / Chad Slith: piano (1-6,8-12) / Joel Hazzard: bass (4,11) / Chris Arduser: drums (4,11) / The Cobra Twist Horns: Brad "The Razor" Sharp: trumpet, Randy "The Slider" Knisely: trombone, Kevin "Nationwide" Maude: sax (12)
Discography Big Jack Reynolds:
That's a Good Way to Get to Heaven [2019] | You Better Leave That Woman Alone (7", single  ) [1989] | I Had a Little Dog / You Won't Threat Me Right (7", single) [1963] | You Don't Treat Me Right / Made It Up In Your Mind (7", single) [1962] |